Paddy Cullen Park, Cookstown, provided the perfect setting for today's Final of the Tyrone Cup 2015. The grounds and pitch were in pristine condition and, as an added bonus, the sun shone.
The competition itself is designed for Tyrone's four largest primary schools. These schools are situated in Omagh, Dungannon, Cookstown and Coalisland. Two of these schools made the Final and the opportunity to capture the 2015 title.
St. Patrick's PS, Dungannon and Holy Trinity Primary School were to serve up a final that will live long in the memory.
Both schools fielded 13-a-side and 5 substitutes, and the scene was set for an absorbing encounter…
The Dungannon lads got off to a flying start and dominated the first half (20 mins). Indeed, as the half-time whistle sounded, St. Patrick's had established a substantial lead. Could they continue their early dominance or would the Cookstown lads produce a comeback? Only time would tell…
The referee, Ciaran Sharkey, threw the ball in for the second half. People in attendance remarked about the high quality of skill both teams were producing on the pitch. Endeavour and attitude were of the highest order. Goals and points were scored as a titanic contest ensued. Play ebbed and flowed in a terrific Final. Alas for Master O' Hagan's Dungannon boys, it was the Cookstown lads who stormed back in the second half to clinch the trophy on a scoreline of 3:11 to 3:09.
Commiserations to St. Patrick's on falling just short on the day. They certainly did themselves, their school and club proud. Congratulations to Holy Trinity Primary School on their triumph.
The 2015 Tyrone Cup will rest in Cookstown, much to the delight of team manager, Ryan Pickering, and Principal Tony Devlin. The lads were a credit to themselves, their families, school and club. Maith sibh go léir!
A final word of thanks to Cookstown Fr. Rock's for acting as host today.
Thanks also to referee, Ciaran Sharkey, for his expert officiating.
Refreshments for the teams were kindly provided by HTPS.
Go raibh maith agaibh!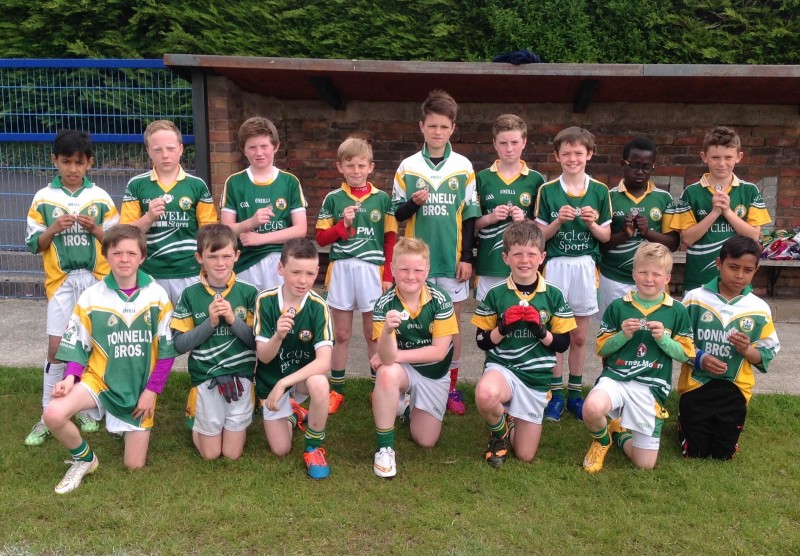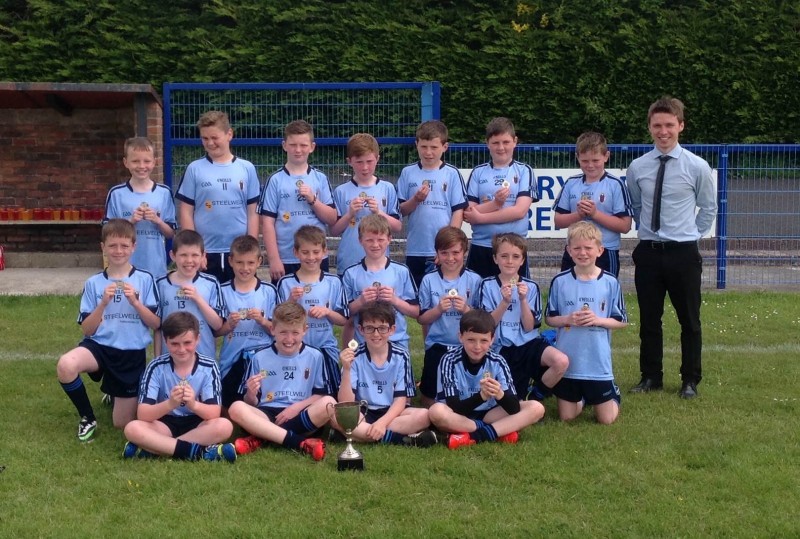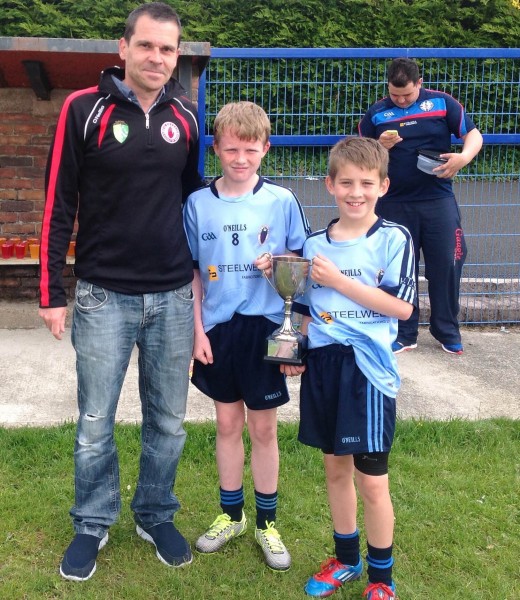 By tyronepro
Tue 9th Jun