Allianz Cumann na mBunscol held the fifth and penultimate heat of the annual 5-a-side Boys' Indoor Gaelic Football for primary schools today in Clonoe Community Centre. Eleven local schools entered teams for this qualifying heat, which produced a particularly high level of skill and sportsmanship from all involved.
Day 5 of the heats, Tuesday 7 February, saw the 11 schools compete for a coveted place in the Tyrone Final. The format of the day's play was based on two sections (A & B) of 6 and 5 teams, respectively. Great praise must go to the teams from St. Brigid's P.S. Brocagh; Holy Family P.S. Aughamullan, and St. Mary's P.S. Pomeroy – all of whom battled like warriors in competition, but just fell short of qualifying despite their valiant efforts. Indeed, it took a play-off to seal the fate of an unlucky St. Mary's P.S. Lisbuoy, Carland. These lads, led by Ballinderry Shamrock's Master Daniel McKinless, played great football all day. An impressive St. Patrick's P.S. Roan, Eglish topped the section with a 100% win record, and Gaelscoil Uí Néill also made the semi-finals as runners-up.
Section 'B' saw Master Diarmuid Scullion guide his St Patrick's P.S, Annaghmore team to three consecutive wins after an opening loss, and an automatic place in the heat semi-finals as Section winners. Master Niall McQuaid's Primate Dixon P.S. Coalisland pipped Edendork, Moy and a Master Aidan Forker inspired St. John's P.S. Kingsisland in a tight group to secure their semi-final berth as section Runners-Up.
The scene was now set for the semi-finals. The boys from Roan P.S. and Primate Dixon produced a real cracker in the first semi. Indeed, after a ding-dong match of end-to-end stuff, it finished 3:3 at full-time. The teams were eventually separated AET with Eglish advancing to the final. Hard luck to a battling Coalisland team and their proud mentor, Master McQuaid.
The second semi-final witnessed a well-motivated Annaghmore side prevail over Gaelscoil Uí Néill, Cluain Eo, managed superbly by múinteoir Páraic Martin. Nevertheless, the Gaelscoil played wonderfully on the day. Maith sibh go léir!
The heat final also lived up to all pre-match expectations. Once again, we were treated to a feast of football. Goals rained down in a terrific tussle between two committed teams. It just proved a bridge too far for a valiant Annaghmore, as a fluent, unbeaten Eglish team drove on to ultimate victory. Heartbreak for St. Patrick's P.S, Annaghmore, but they – and Master Scullion – can be very proud of their efforts on the day.
The team from St Patrick's P.S. Roan, Eglish, now qualify for the Allianz Cumann na mBunscol Tyrone Indoor Football Boys' Final in Cookstown's MUSA Indoor Arena next month. Headmaster Stephen Mone and Master James Grimley have reached yet another county final. This is even more remarkable as both men hail from Ard Mhaca. Joking!
We congratulate these talented Eglish boys and wish them well as they prepare for the Co. Final.
Our thanks to Tyrone referee Marty Devlin for his expert officiating, and to Allianz Cumann na mBunscol Ulster Chair, Pat McGivern, Damian Kelly and Eddie Doris (Tyrone) for co-ordinating the day's matches. A final word of thanks must go to the friendly, helpful staff at Clonoe Community Centre.
Go raibh maith agaibh!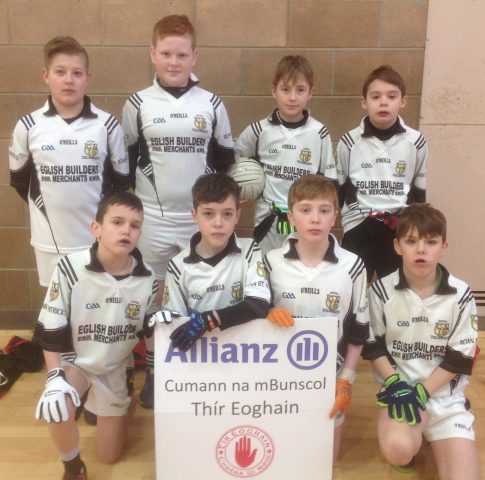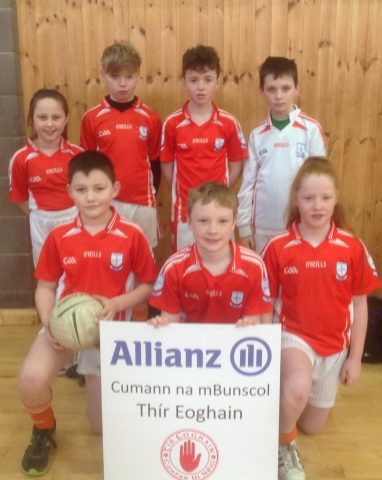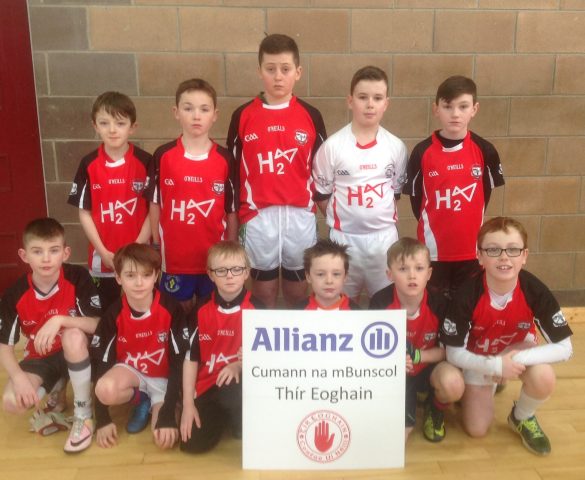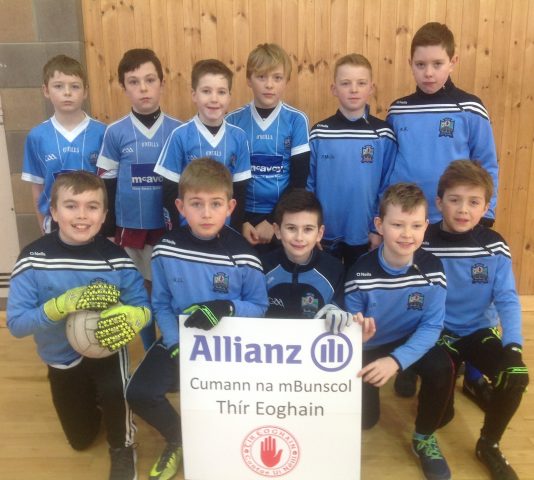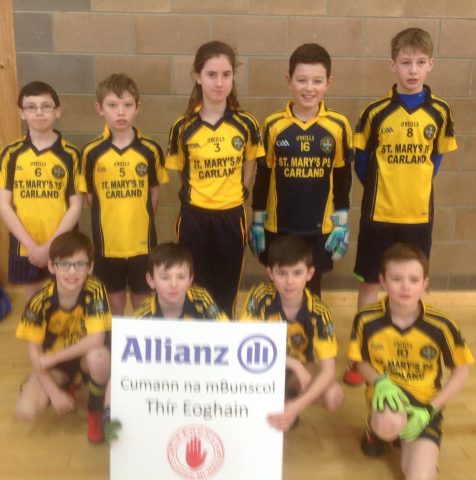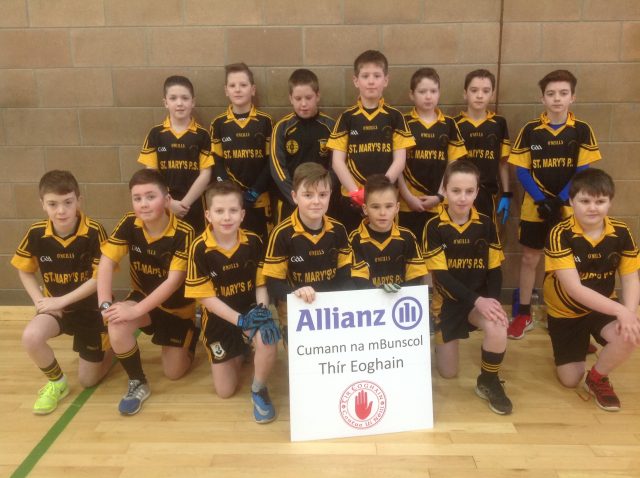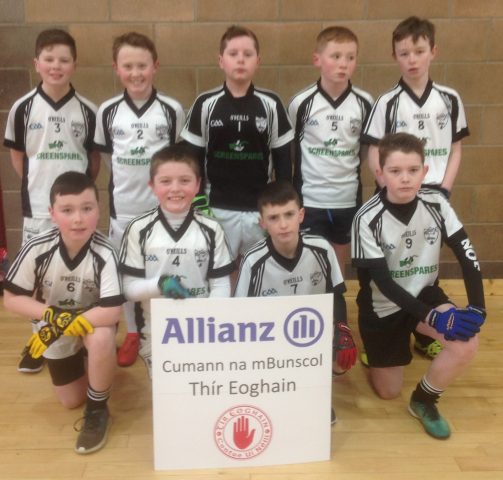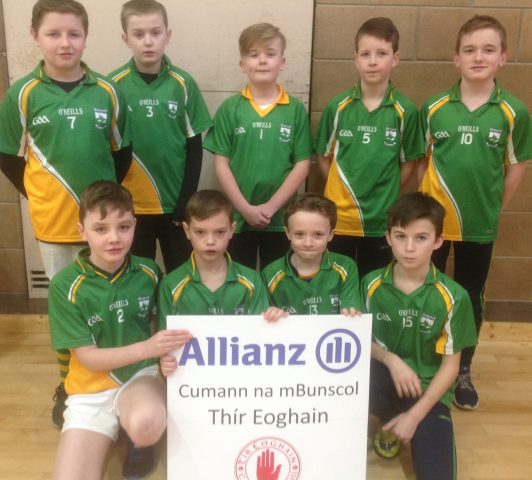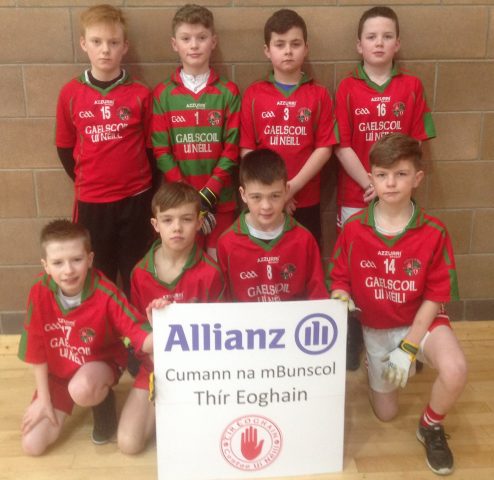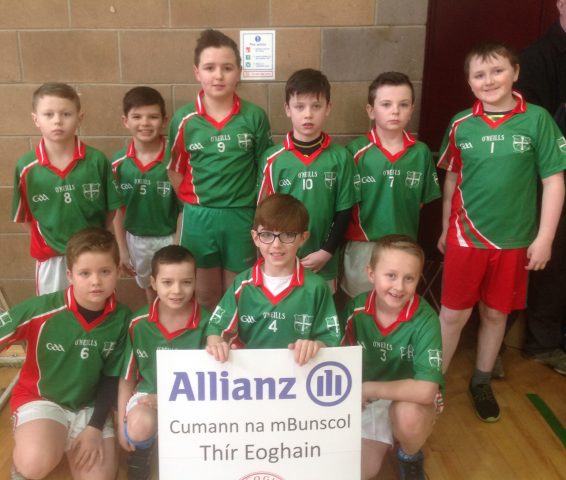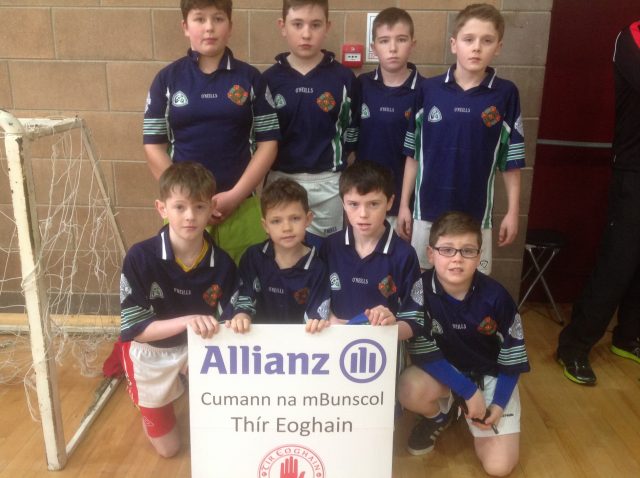 By tyronepro
Tue 7th Feb