The fifth heat of the annual Allianz Cumann na mBunscol 5-a-side Boys' Indoor Gaelic Football for primary schools was held today in Dungannon's Loughview Centre. Eight local schools entered teams for this qualifying heat, which produced a tremendously high level of skill and sportsmanship from all involved.
Day 5 of the heats, Friday 6th February, saw the 8 schools compete for a coveted place in the Tyrone Final. The format of the day's play was based on two sections (A & B) of four school teams respectively. Great praise must go to the teams from St. Macartan's PS, Clogher; St. Patrick's PS, Aughadarragh; St. Joseph's PS, Caledon, and St. Malachy's PS, Glencull – all of whom battled gallantly in competition, but just fell short of qualifying for the semi-finals despite their valiant efforts. These players were extremely worthy representatives of their schools.
Section 'A' saw Master Kieran McCrory's talented St. Mary's PS, Aughnacloy team, secure top spot – with 2 wins and a draw – and an automatic place in the heat finals. Master Cullen guided his St. Mary's PS, Ballygawley through as section runners-up, also with an unbeaten record.
Section 'B' was proving trickier to negotiate. The teams from St Mary's PS, Cabragh and St Patrick's PS, Roan faced each other to determine who finished top of the section. The Roan PS boys, under the care of Master McCreesh, notched up an impressive 100% win record to guarantee top spot in their section, with the Killeeshil lads securing runners-up spot. These two schools were to meet again…
The scene was now set for the first semi-final between Aughnacloy and Cabragh. The section 'A' winners (Aughnacloy) just couldn't find their scoring boots, and succumbed to a rampant Cabragh team. The St. Mary's team had reached another final.
The second semi-final pitched section 'B' winners Eglish against St. Mary's PS, Ballygawley. It wasn't to be the latter's day, as a ruthless attacking display by the Roan boys helped win their place in the heat final. Thus, a repeat clash from earlier was set up with the final being between Cabragh and Eglish – incidentally, this was a revisit to last year's final too. The question was: Could Eglish go one step further than last year?
The level of expectation and anticipation was high. The game itself lived up to all pre-match expectations. Both teams played some tremendous football and displayed a full-blooded effort. However, it wasn't quite to be for the Cabragh lads, despite giving their all. A truly impressive performance by the Roan boys drove their Eglish team on to ultimate victory after a pulsating final. They had avenged last year's result.
St Patrick's PS, Roan, now proceed to the Allianz Cumann na mBunscol Tyrone Indoor Football Boys' Final to be held on 3rd March in Omagh. We congratulate these talented Eglish boys and wish them well as they await the qualifying schools from previous heats held in Omagh, Cookstown and our final heat in Clonoe.
Our thanks to Tyrone referee Marty Devlin for his expert officiating, and to Allianz Cumann na mBunscol Tyrone Treasurer, Mickey Quinn, for co-ordinating the day's matches. Cookstown Council's GAA Promotion Officer, Ronan Devlin, provided invaluable assistance on the day. CnmB Director of Games, Niall McQuaid, is also acknowledged for arranging these terrific competitions. A final word of thanks must go to Joe McAree at the Loughview Centre.
Go raibh maith agaibh go léir!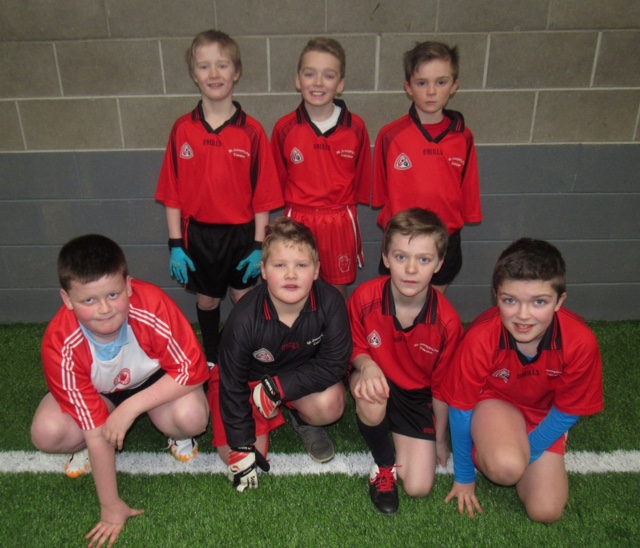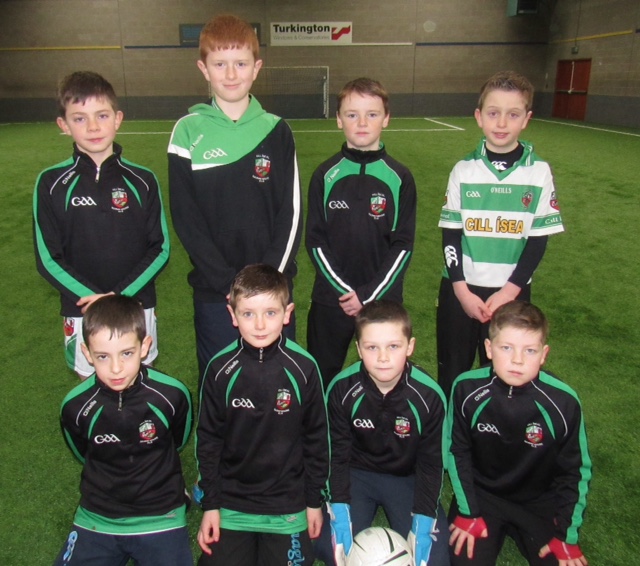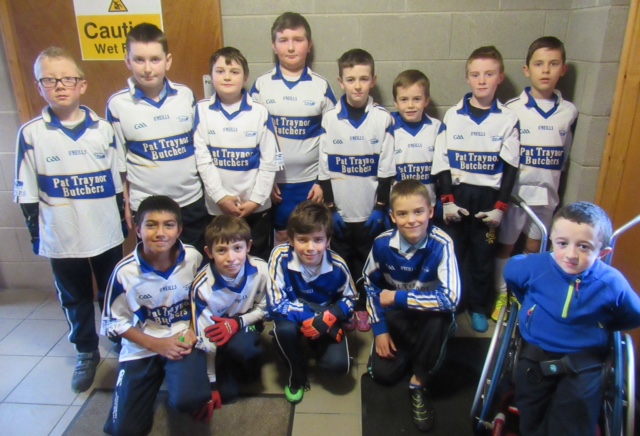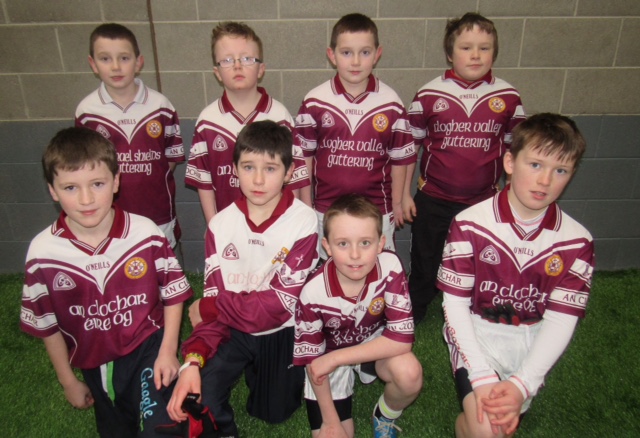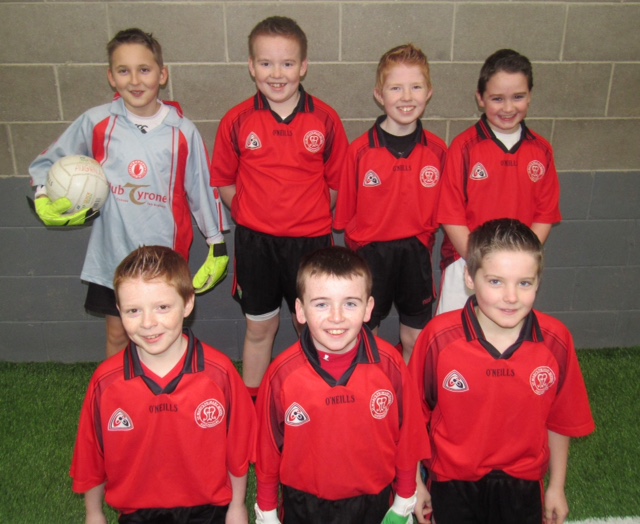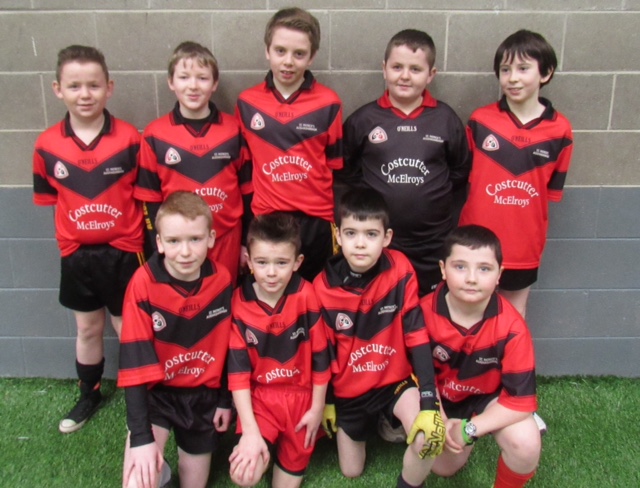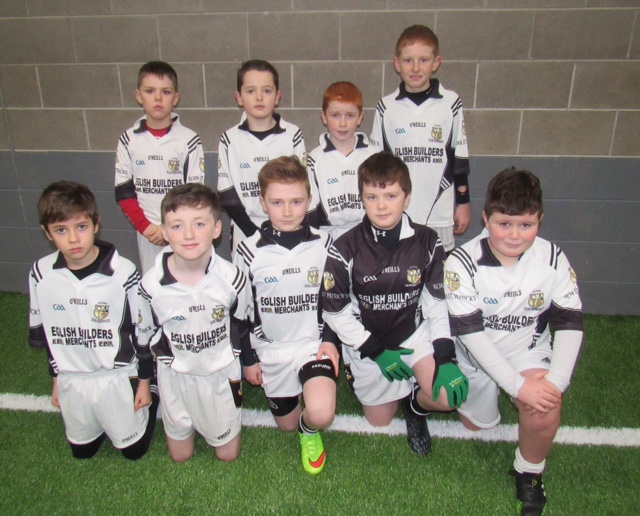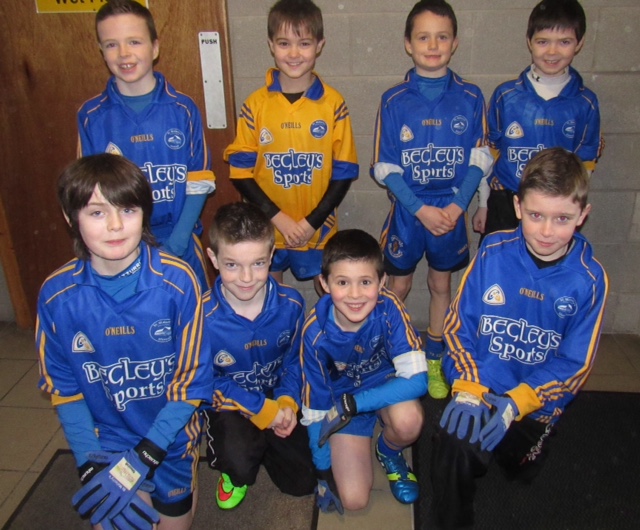 By tyronepro
Fri 6th Feb