Allianz Cumann na mBunscol Thir Eoghain today held the second heat of six scheduled heats in the annual 5-a-side Girls' Indoor Gaelic Football for Tyrone primary schools in Cookstown Leisure Centre. A total of 10 schools competed for the honour of winning this particular heat. The format of the day's play saw the 10 team captains select a number to draw their schools into one of two sections. As was the case yesterday, an extremely high level of skill and sporting behaviour was exhibited from all involved.
Section 'A' contained teams from the local Holy Trinity P.S. Cookstown; St. Mary's P.S. Lisbuoy, Carland, and St. Mary's P.S. Stewartstown. These gallant girls gave it their best shot in an effort to progress further in the tournament, but fell just short of their target. Instead, an unbeaten St. Patrick's P.S. Donaghmore (7 pts) and St. Joseph's P.S. Killeenan (6 pts) set the pace and finished the section as group winners and runners-up, respectively.
Section 'B' comprised schools from St. Patrick's P.S. Mullinahoe, Ardboe; St. Mary's P.S. Dunamore, and St. Peter's P.S. Moortown. These girls played their hearts out, but just missed out on qualifying. Hard luck! Meanwhile, Sacred Heart P.S. Rock (7 pts) topped the section with St. Joseph's P.S. Galbally (5 pts) finishing as runners-up.
The first semi-final was a local derby pitching the hitherto unbeaten Donaghmore girls (Section 'A' Winners) with 'B' runners-up: Galbally. Unfortunately for the young Galbally team, they came up against a rampant Donaghmore side who maintained their unbeaten record with a 3-0 win, and a place in today's final. Hard luck to the Galbally girls and Mr. Kelly – you had a great tournament.
The second semi-final was an altogether different affair. Indeed, with the final score at 2-2, extra-time was required to separate the girls from Rock (Section 'B' winners) and Killeenan ('A' runners-up). Mr. McKenna saw his Kildress girls bag the winning goal and, consequently, a place in the heat final. The Sacred Heart girls (coached by Mrs. Lynn Cush) certainly didn't lack for skill or desire – well played! However, the scene was now set for our heat final.
The final was to prove a real cracker between St. Patrick's P.S. Donaghmore (coached by Mrs. R Ferguson and Mrs. D Cahalane) and St. Joseph's P.S. Killeenan. Extra-time would be required to separate our finalists.
As things transpired, it was a late goal from Donaghmore that won the match on a 3-2 AET scoreline. Tough luck on a brave, talented Killeenan team. As for the victors, St. Patrick's P.S. Donaghmore had now secured themselves a place in the county final to be held on Friday 3 March in Cookstown's MUSA Indoor Arena. Here they will join 5 other qualifying schools in a bid to be crowned Tyrone Champions – we wish them all well.
Finally, we extend our gratitude to Martin Devlin (Referee) for his expert officiating. Patrick McGivern (Cathaoirleach Uladh Cumann na mBunscol) is also thanked for helping ensure the successful running of this event.
What a day's football – bring on the county final!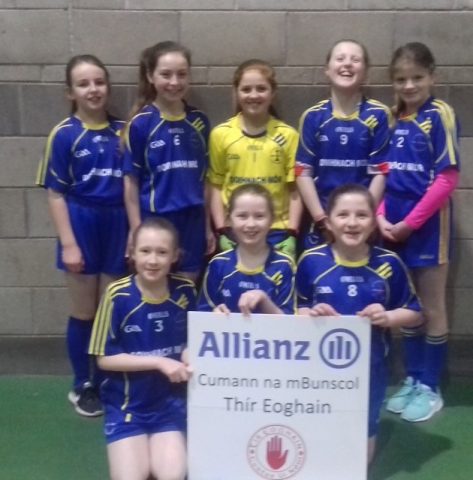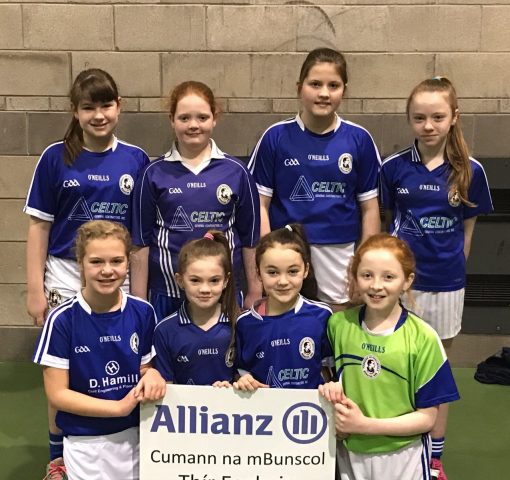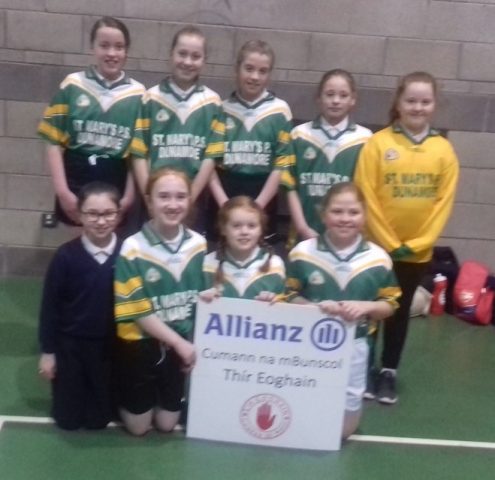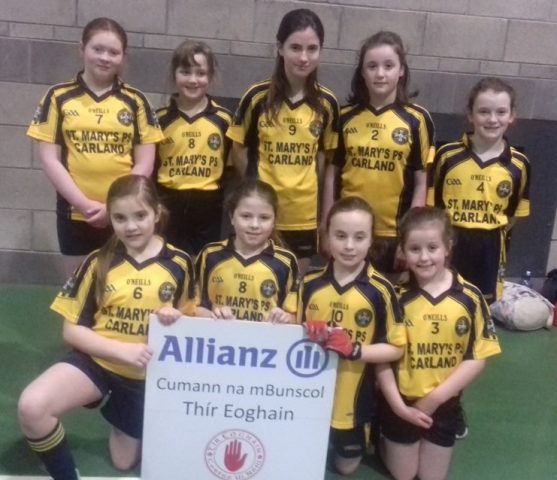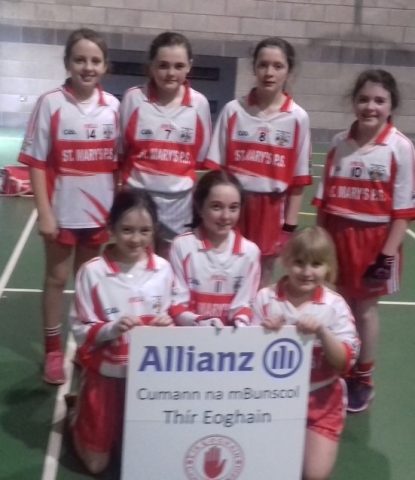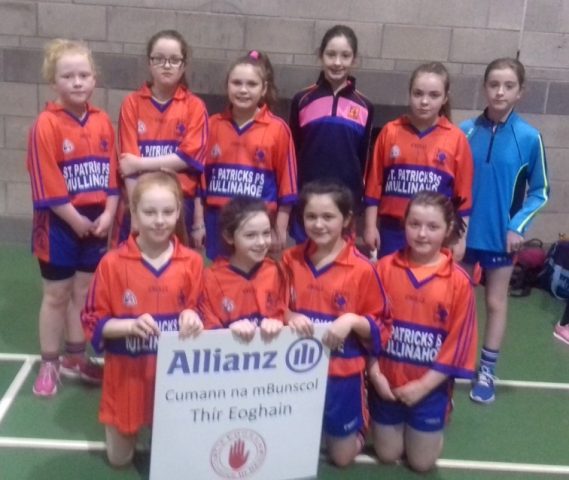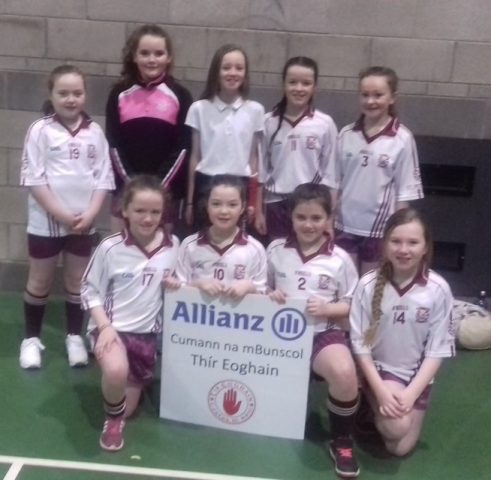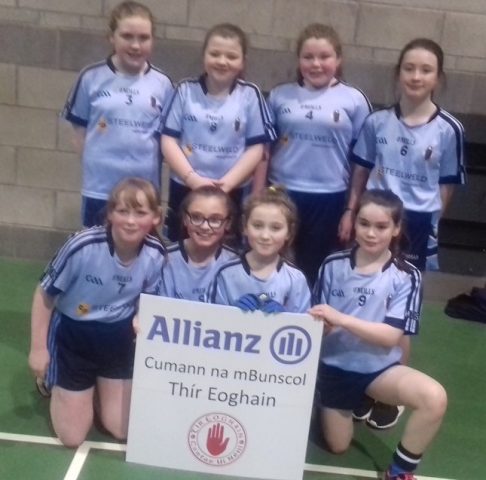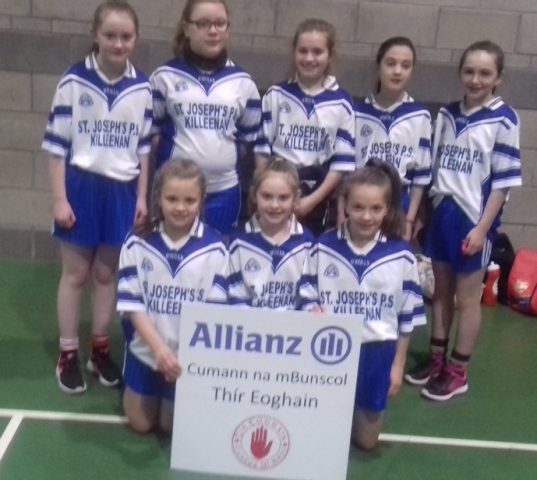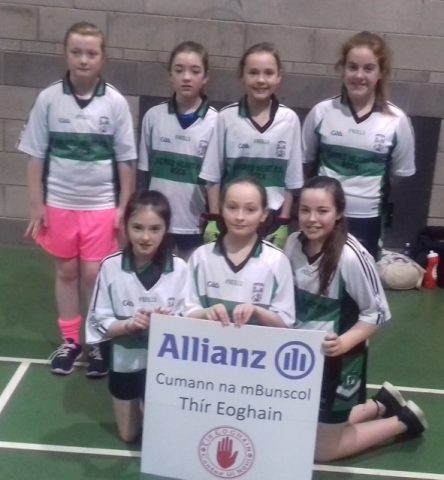 By tyronepro
Tue 21st Feb