Allianz Cumann na mBunscol Thir Eoghain held the last of six heats of the annual 5-a-side Girls' Indoor Gaelic Football for primary schools today in Dungannon's excellent Loughview Centre. A total of 8 local schools competed for the honour of winning this heat and, with it, a coveted place in the Tyrone County Final. The format of the day's play saw the teams being drawn into two sections. As was the case in the previous heats, an extremely high level of skill and sporting behaviour was exhibited from all involved.
Section 'A' comprised schools from St. Patrick's P.S. Aughadarragh; St. Joseph's P.S. Caledon; St. Brigid's P.S. Altamuskin and St. Malachy's P.S. Glencull. A series of closely contested matches followed, enabling the girls to showcase their impressive array of skills. The girls from Aughadarragh and Caledon fought terrifically throughout but fell just short of qualification. Indeed, the remaining two schools saw a husband and wife duel as Glencull and Altamuskin locked horns. Mrs. Gormley's Altamuskin girls clinched their semi-final berth as section winners courtesy of a 100% win record – including putting one over her husband's Glencull side. That was owed from last year! The St. Malachy's sealed their semi place as runners-up.
Section 'B' contained teams from St. Mary's P.S. Cabragh; St. Patrick's P.S. Dungannon; St. Mary's P.S. Aughnacloy and St. Mary's P.S. Ballygawley. The match between Dungannon and Ballygawley produced the day's joint highest scoring encounter. Goals flew in from all angles as both teams went on the attack. Ultimately, it was the Dungannon girls who finally carved out a 5-4 victory. This win was enough for the St. Patrick's to make the semi-finals and deprive St. Mary's P.S. Ballygawley of advancing – by the narrowest margin. Caledon also played tremendous football but came up just short on the day. Also making the semi-finals, was a hugely talented Cabragh team – who emulated the Section 'A' winners by recording 3 wins from 3 games played.
The girls from the 8 schools were serving up a footballing treat for us. Tremendous coaching is very evident – testament to the great work being carried out by school staff in collaboration with local clubs and the county's coaches. Tribute must be paid to them all. Maith sibh go léir!
The first semi-final pitched St. Brigid's P.S. Altamuskin against Master Muldoon's brave Dungannon team. Alas, for the St. Patrick's girls, their opponents just seemed to click and chalked-up a 3-0 win to seal a place in the heat final. The second semi had all the hallmarks of a potential classic – and so it proved. An avalanche of goals rained-in. Master Gormley must've had mixed emotions as his talented St. Malachy's girls succumbed to a 5-4 reverse in an enthralling game. His overriding emotion will be pride, no doubt.
The final, in keeping with the day's play, didn't disappoint. A pulsating contest saw the play go from end-to-end. A 7-goal thriller ensued. Eventually, after 5 excitement-filled minutes, the referee blew the final whistle. The scoreline read 4-3. It was heartbreak for Eileen O'Gara and her fabulous Altamuskin team. They had played a wonderful tournament. The all-important fourth goal proved decisive in securing Cabragh's place in the Allianz Cumann na mBunscol Tyrone County Final to be held on 3 March in Cookstown's Indoor MUSA. We congratulate Master McCreesh and these talented girls and wish St. Mary's P.S. Cabragh well as they join the qualifying schools from previous heats held in Clonoe, Cookstown and Omagh.
Our thanks to referee Sean McCartan for his expert officiating, and to Allianz Cumann na mBunscol Uladh Cathaoirleach, Patrick McGivern, for co-ordinating the day's matches. A final word of thanks must go to Joe McAree at the Loughview Centre. Bring on Friday and the Final!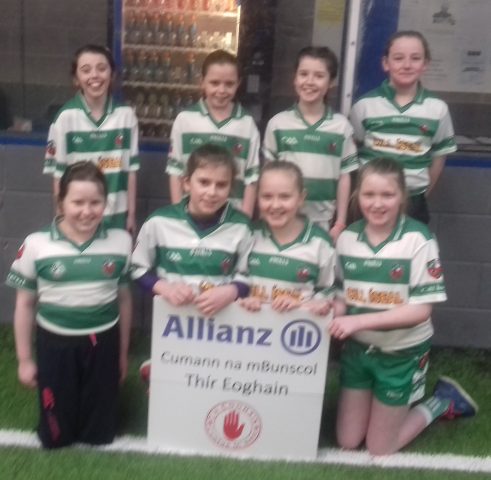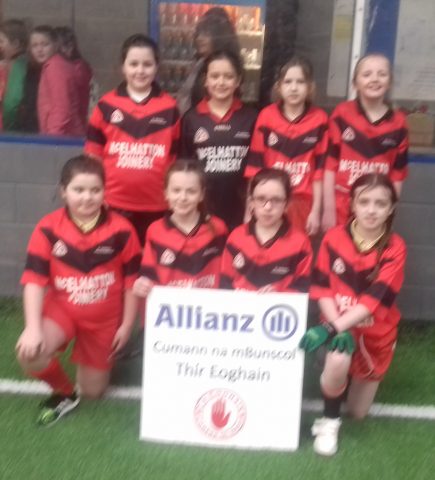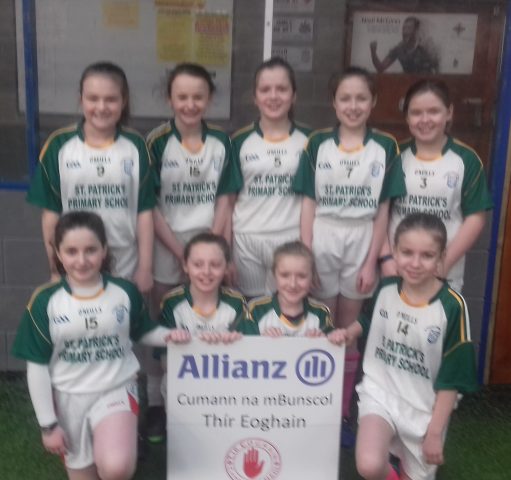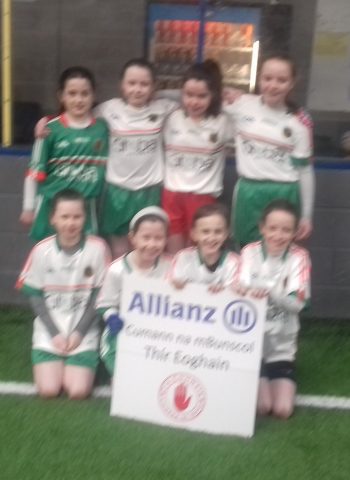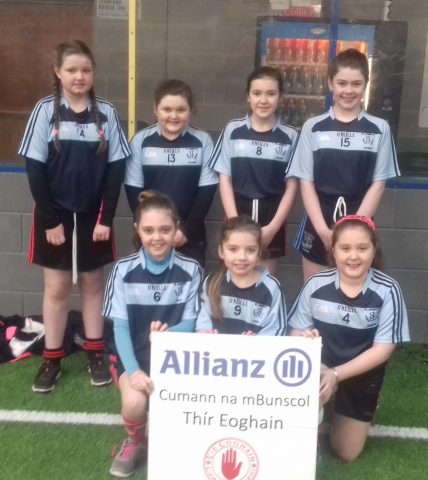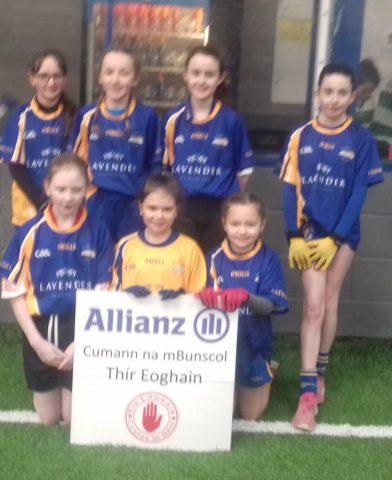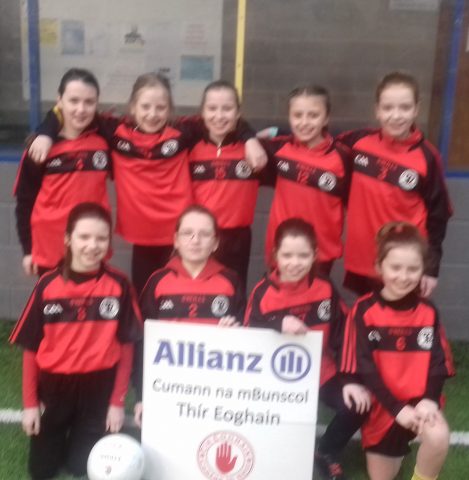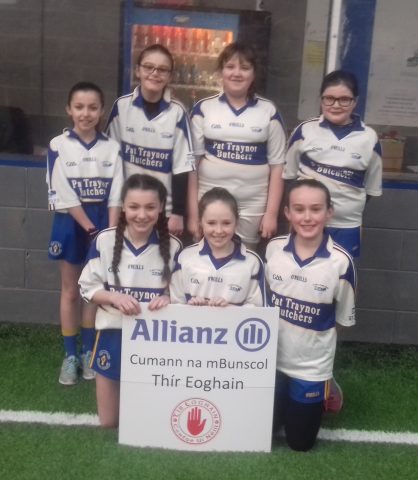 By tyronepro
Tue 28th Feb