Ever since our county Cumann was established back in 1986, many magnificent county finals have taken place. It is extremely doubtful if any of them matched this year's final because, right from the off, the standard of skill on display was mesmeric…
Once the draw was conducted, the schools from Blessed Patrick O' Loughran P.S. Castlecaulfield, St. Patrick's P.S. Castlederg, St. John's P.S. Kingsisland and Primate Dixon P.S. Coalisland all hurled brilliantly but, despite this, they just didn't quite make the knock-out stages. Well played lads, you did yourselves proud!
St. Patrick's P.S. Roan, Eglish, topped Section 'A' with a perfect win record to book a semi-final berth against the Section 'B' runners-up: St. Brigid's P.S. Altamuskin. Altamuskin fought heroically but succumbed to a powerful Roan team who booked their place in the final, whilst St. Brigid's awaited a team from the other semi to play for third.
The second semi-final saw the Section 'B' winners, St. Colmcille's P.S. Carrickmore, (100% win record) take on the Section 'A' runners-up St. Ronan's P.S. Recarson. The Carmen boys held the upper-hand throughout and secured their place in the final in convincing fashion. This meant a third-placed play-off between Altamuskin and Recarson.
After a fast-flowing match, one goal would determine the winner of a cherished county silver medal. On a scoreline of 2-1, it was Mrs. Morgan's Recarson boys who prevailed. They were overjoyed at picking-up their silverware. Hard luck to Altamuskin, but fourth in the county isn't bad for a 'wee' school. Fair play to you!
The scene was now set for the Co. Final between Roan and Carrickmore. This was a repeat of the 2017 final which Roan won. What would transpire this year, though….
Both teams served up an absolute classic. It was an epic match, brimming with top rate hurling. As the full-time whistle sounded, the score was 3-3, meaning extra-time. This was played and, with Roan leading 5-4, Carmen struck the equaliser with the last play of the match. We now had Golden Goal – in other words, next goal wins. Play ebbed and flowed with chances falling to both sides. It must be said that the goalkeepers from both teams played a blinder! On we went, and on we went again. It was gripping stuff. Just as it appeared that we would be there until dark, BOOM – the winner! A winning goal from Carrickmore resulted in the current holders being dethroned of their county crown. The Eglish school played brilliantly to reach a back-to-back County Final and winning themselves a Gold county medal as runners-up was thoroughly deserved. Masters Mone and Grimley can be proud men tonight and
their school were tremendous ambassadors. Indeed, this was summed up by the way they congratulated the winners.
Ultimately, the Carmen boys from St. Colmcille's – under the charge of Master Emmet O' Neill – collected the coveted title and their boxed gold medals, before being duly crowned worthy Allianz Cumann na mBunscol 'Indoor Hurling' Tyrone Champions 2018!
A special word of thanks goes to all accompanying teachers and team mentors. Our appreciation also goes to our referee, Aidy Kelly, for his expert officiating. To Allianz Cumann na mBunscol Thír Eoghain officials, Damian Kelly and Eddie Doris for co-ordinating today's final, a word of thanks.
St. Colmcille's P.S. Carrickmore, now have the honour of representing Tyrone in the Ulster Hurling Finals on 25 April in Magherafelt. Ádh mór!
A truly memorable day for all involved. Maith sibh go léir!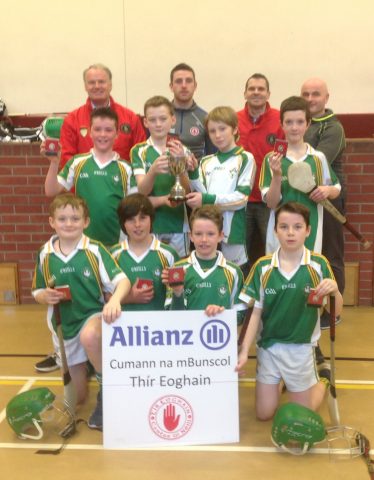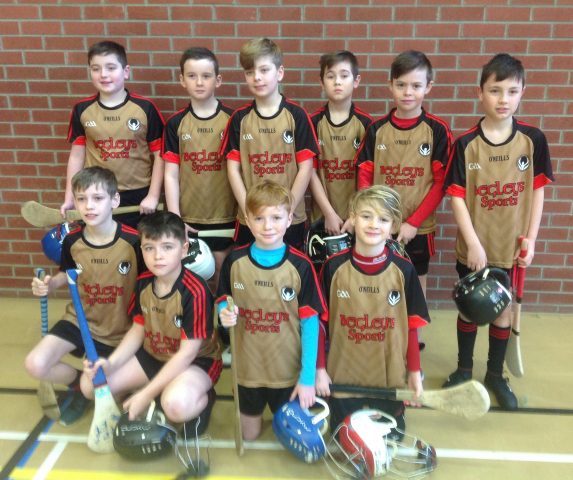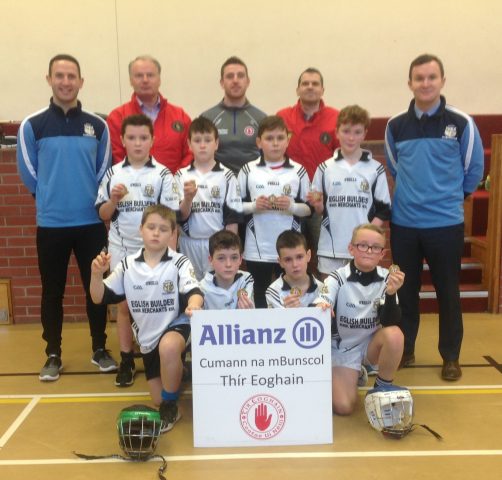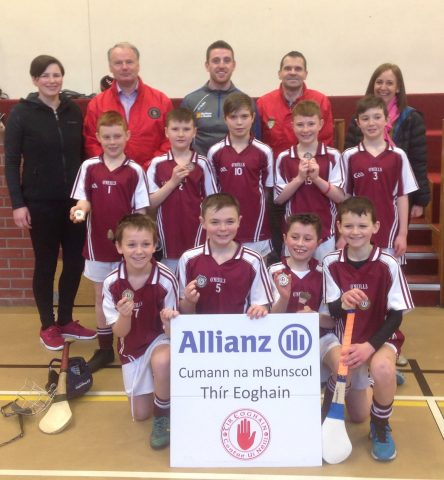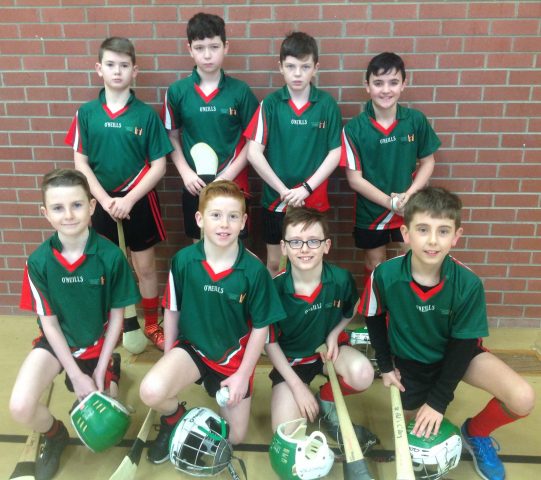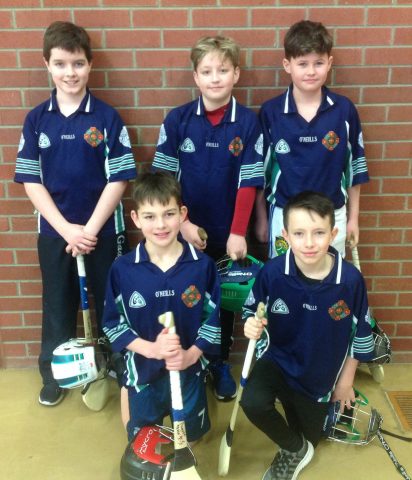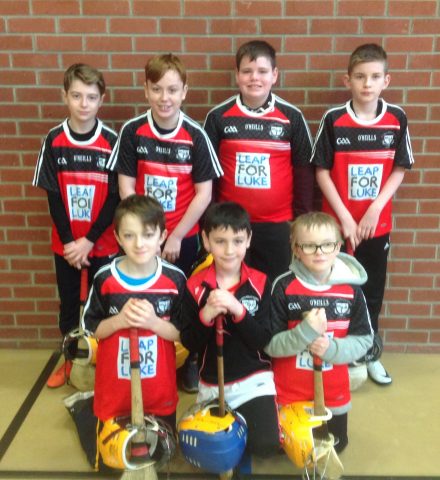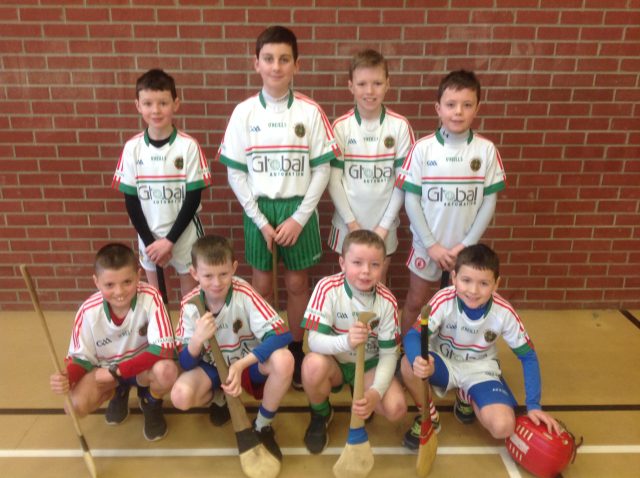 By tyronepro
Wed 24th Jan