"Mura gcuirfidh tú san earrach ní bhainfidh tú san fhómhar | If you don't sow in spring you won't reap in autumn" is a firmly held belief in Gaelic Tyrone.
Probably no one in our County's GAA history has brought greater life to that belief than Art McRory, whose sudden death after a long life so well-lived has left a gnawing space in Dungannon, Tyrone, Ulster and Ireland.
Art's achievements across seven decades as a player, coach, manager, Club man, educationalist, developer, organiser, motivator, community activist, strategist, visionary, family man, and the most loyal of comrades are just unrivalled. Put plainly, Art revolutionised Tyrone GAA and in doing so made life here so much better for tens of thousands of people, people who have gone ahead of us, people who are still here, and people who have yet to come. That's real legacy.
But for all that, it's the blessing of Art the man that we cherished. Goodness, class, style, honour, dignity, integrity, selflessness, and above all, sheer decency, were the qualities that made him so dear to us all.
Our deepest sympathy goes to Colm, Ciaran and Eva, to Art's so many friends and colleagues, to the Gaels of Dungannon, and, simply, to everyone who ever had the good fortune to connect with this wonderful man. Tyrone is now a different and lesser place without him.
'Lúimse le Dia agus luífidh Dia liom, Éireoidh mé le Dia agus éireoidh Dia liom | I lie with God and God will lie with me, I will rise with God and God will rise with me.'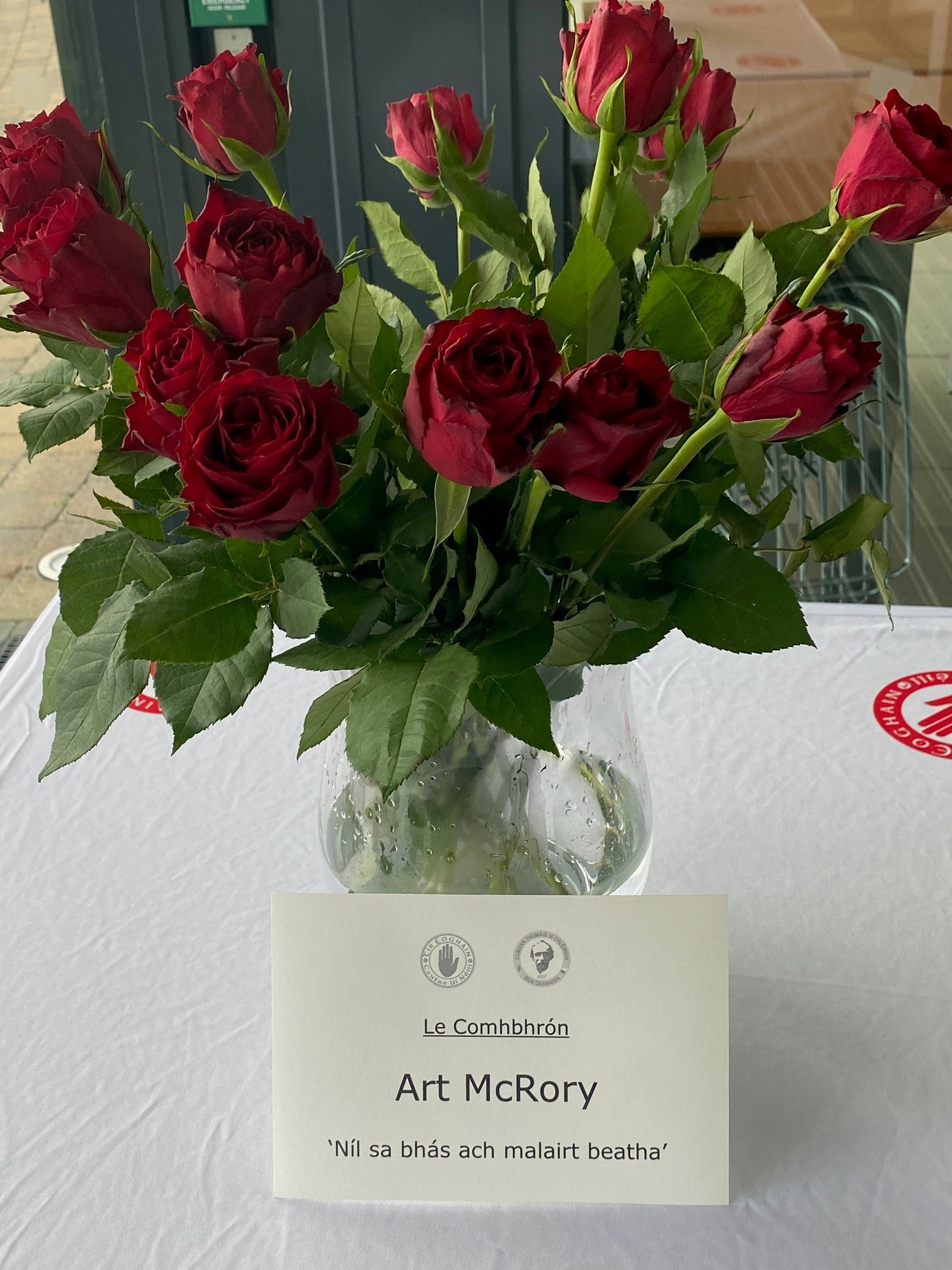 By Rory Cox
Wed 9th Aug