A busy weekend lies ahead for Tyrone's cultural fraternity, with the All Ireland Scor na nOg final taking place in Castlebar on Saturday and the Tyrone Scor Sinsear County Final taking place in Killeeshil on Sunday. 
Tyrone will have 3 clubs making the trip to Castlebar this weekend. Trillick will participate in the Trath na gCeist Final which takes place in GMIT at 11am. The change in format in the Scor competitions for 2014 means that the Trath na gCeist winners in each county now participate in the All Ireland Final. However, this should not phase a Trillick team consisting of Sean Mac Canna, Daire Mac Uaid, Diarmaid Mac Eochaidh and Eoin Meade, some of whom have experience of the All Ireland Trath na gCeist final from 2012.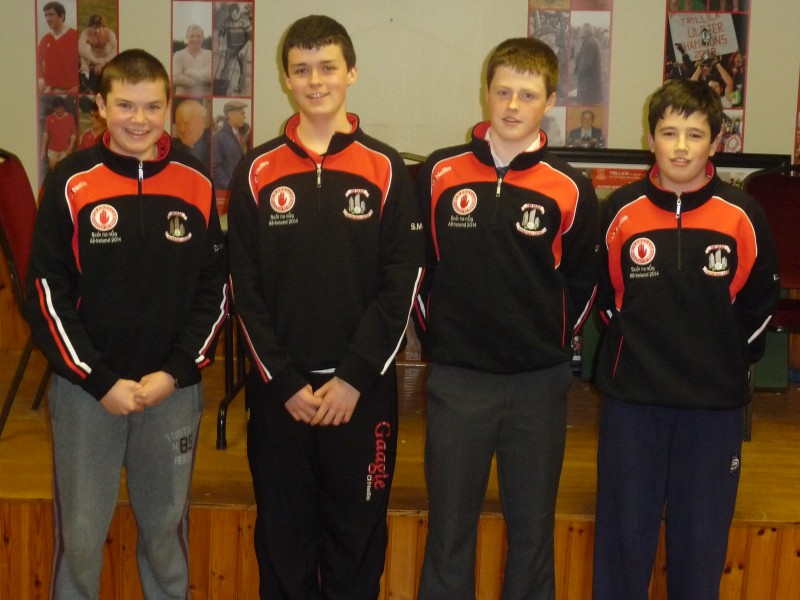 Attention then turns to the Royal Theatre at 3.00pm where Tyrone will be represented by Derrytresk's Loinnir McAliskey in Amhránáiocht Aonair and the Omagh St Enda's Bailéad Ghrúpa. 
Loinnir claimed Derrytresk's first Ulster Scor na nOg title in the Solo Singing  category with her rendition of "Lovely Sally" and will have a large following behind her as she hopes to bring the first All Ireland Solo singing title back to Tyrone in a decade and Derrytresk's first All Ireland title in Scor na nOg.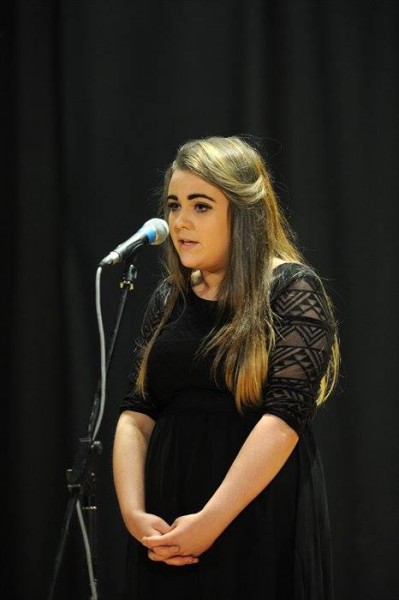 The Omagh Ballad group consists of Eilis Nic Giolla Chatáin, Caitlín Ní Chathmaoil, Tom Clements, Aoife Nic Cú Uladh and Shaunagh Poyntz and they will perform "Mollie Bhuí" & "Nil an Lá". The Omagh Ballad group last competed in the All Ireland Scor na nOg final in 2012, and they will be hoping to go one step further and claim their first title in this discipline.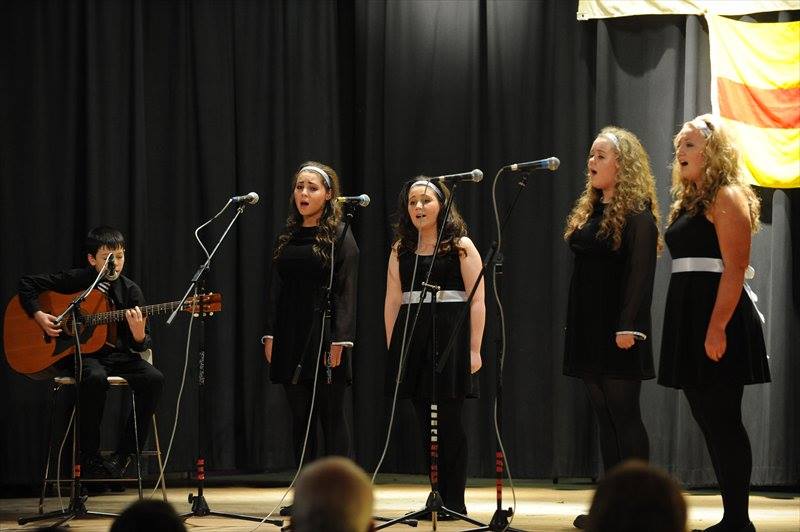 After a hectic Saturday in Mayo, all roads then lead to Killeeshil on Sunday for the Tyrone county finals of Scór Sinsear. Sixteen clubs will compete to claim eight county titles.
The standard at this adult level was extremely high with clubs having already achieved a great deal by getting to the final.  
Competing clubs come from all parts of the county ranging from Ardboe to Clann na nGael. Some of the clubs are the 'old hands' of Scór while others are new to Scór or just recently returned. 
This year's final will provide all of the best cultural talent available in Tyrone. All of those competing will hope to then go on and emulate the National success of Omagh St Enda's who claimed the All Ireland Rince Foirne title in Scór Sinsear last year.  
Coiste Cultúir agus Teanga wish all competitors luck in the finals and encourage everyone to come and enjoy a talent filled show which suits all the family.  The final starts at 3:00pm sharp and entrance price is only £6 while under 16s get free admission.
By tyronepro
Wed 26th Feb