Tyrone Camogie held their Big Breakfast Fundraiser at Quinns Corner on Saturday the 18th February. The event was hosted and supported by Paudge Quinn and his staff who put on a wonderful display of full irish breakfast. Tyrone Camogie would like to thank all the support they received at the fundraisers and those who help to organise it. Support came from many families, players and friends involved in Camogie throughout Tyrone and Ulster. Ulster camogie chairperson Kathleen Woods who is also unopposed for Preseident elect for the camogie Association attened along with Julie O'Neill Ulster camogie who came along and supported the fundraiser and wish the senior players well on their new season ahead for 2017 in the national league, before they headed off on the long trip to Tralee to face Kerry in the first round of the Divison 3 National League
Support not only came from the camogie clubs throughout the county along with support from many GAA gaels from Tyrone, from Eoghan Rudha Hurling Club, Eire Og Hurling Club, Clonoe GFC, Coalisland Na Fianna, Aodh Rudha LGFC, Derrytresk GFC.
Tyrone Camogie also welcomed and announced Michael Quinn from Quinns Coaches in Ardboe as one of their new affiliation sponsors for the Tyrone Camogie Teams for the year ahead. Quinns Coaches will provide the transport to the county camogie teams for the year ahead.
Tyrone Senior Camogie Team made their way to down to Tralee earlier Saturday afternoon to face Kerry in the first round of the LittlewoodsIreland National Camogie League Competition Division 3. The game took place in John Mitchells GAA Club. Referee was Mike Ryan from Tipperary.
Kerry got off to a very strong start and dominated most of the first half capitalising on their scores with great team play going into the first half time break with a comfortable lead. The red hand side took alot longer to find their feet and get the run of game taking more control of the game as time went on. Some great play and saves where put in from Tyrone keeper Joanne Fox, as she got her defence working harder and shutting down play in the second half. Maggie Hagan and Sally MacDonald got a better grip on the defence set up where able to clear Tyrone's own half and allowed the midfield duo Emma Fitzgerald and Captain Emma McAliskey to have more attacks at the Kerry defence. Aileen Fox was vital in breaking play in the Kerry's half back line and was able to set up Tyrone with a few scores. Having been absent from the national league competition for a number of years there is still a lot of time and work to be done to get the young side up built up again and running hard at the competition again with the missing experience players to come back into the panel later in the season. Tyrone Camogs will continue to build and strengthen as they go throughout the year. Tyrone seniors will continue their next round at home face Dublin in Eire Og Pitch, Carrickmore on Sunday 26th February @2pm.
Tyrone Minors will also play Carlow at home in MUSA, Cookstown on Saturday 25th February @2pm to start of their All Ireland Minor "C" Championship campaign.
All Support is encourage and welcomed to come out and support the games over the weekend.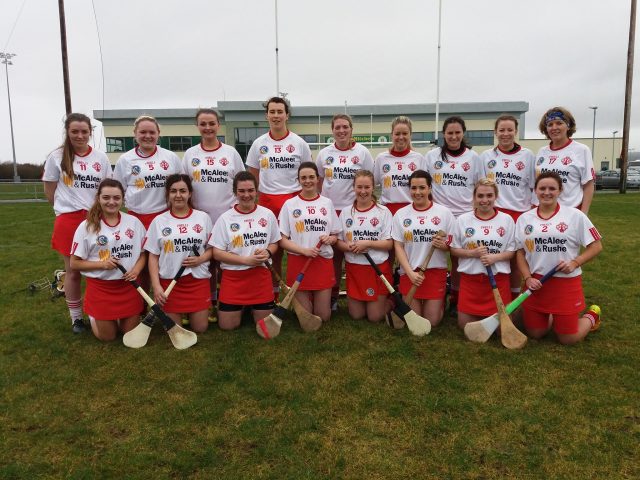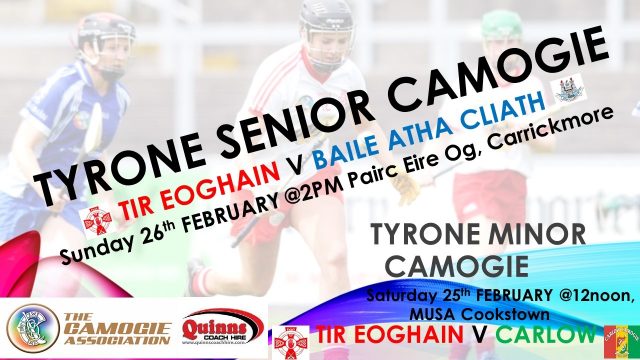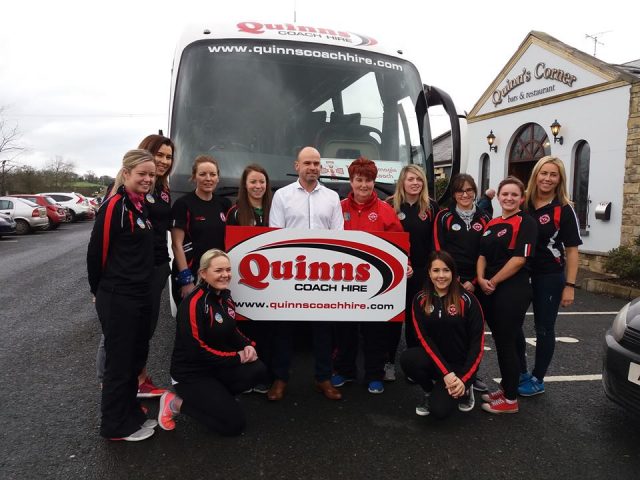 By tyronepro
Fri 24th Feb