Strabane Sigersons G.A.A. Health and Wellbeing Committee and the club's Neighbourhood Renewal Project via their Co-ordinator Aodhán Harkin promoted a "Care in the Sun" message to all the participants and parents at the club's recent Tyrone G.A.A. Summer Coaching Camp held at Páirc Mhic Sioghair, Ballycolman Estate Strabane.
Sunscreen and "Care in the Sun" bookmark cards kindly donated by Cancer Focus NI, were made available free of charge to the large number of children and parents present.
Ciaran McLaughlin, Strabane Sigersons club health and wellbeing officer, noted "The provision of sunscreen highlights to members the importance of taking care in the sun. Even here in Ireland although the weather may not be sizzling, skin cancers are becoming increasingly common and it's important we highlight the need to be careful in the sun"
Sigersons G.A.A. Neighbourhood Renewal Project Co-ordinator Aodhán Harkin added "Taking part in sport and being active outdoors is good for our health but despite our unpredictable weather we are still exposed to significant levels of ultraviolet radiation from the sun, even on cloudy or breezy days".
Warmest thanks to Cancer Focus NI for the kind provision of the sunscreen and information cards it was greatly appreciated by all those in attendance who enjoyed a great week of coaching, fun and games in a safe environment with the sunscreen proving vital during several days of outstanding weather which we enjoyed.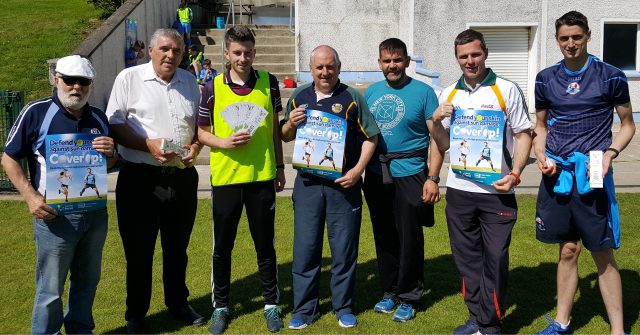 By tyronepro
Tue 18th Jul