CBS Omagh's annual 10K/5K Run/Walk takes place on Saturday 4th February, starting at 11.00am. Register online via this link.
Refreshments will be available for all runners/walkers afterwards in the school assembly hall.
Monies raised from the 2023 10k/5k Run/Walk will be donated to two local charitable organisations, Ukrainian Refuges living in the Emmaus Conference Centre in Dublin, and The Enda Dolan Foundation.
Emmaus Conference Centre
The overall number of refugees coming to Ireland from the Ukraine, is now over 10,000 and rising – a heavy burden on a country of just over five million people. The Christian Brothers' Conference Centre in Swords, Dublin has been given over to accommodate refugees from war torn Ukraine.
Brother Declan Power (Director) continues to teach English, alongside resident staff who do an excellent job in caring for the needs of these displaced people.
The monies raised will help with clothing, education, food, and transport costs.
Enda Dolan Foundation
Enda was a past pupil of Omagh CBS from 2008-2015 and was tragically killed at university.
The Enda Dolan Foundation organises and implements "get running" fitness programmes for people of all ages, backgrounds, and abilities.
They also bring together young people from all communities with an interest in music, particularly the guitar, during a week-long workshop and try to enhance their playing skills.
More information available here.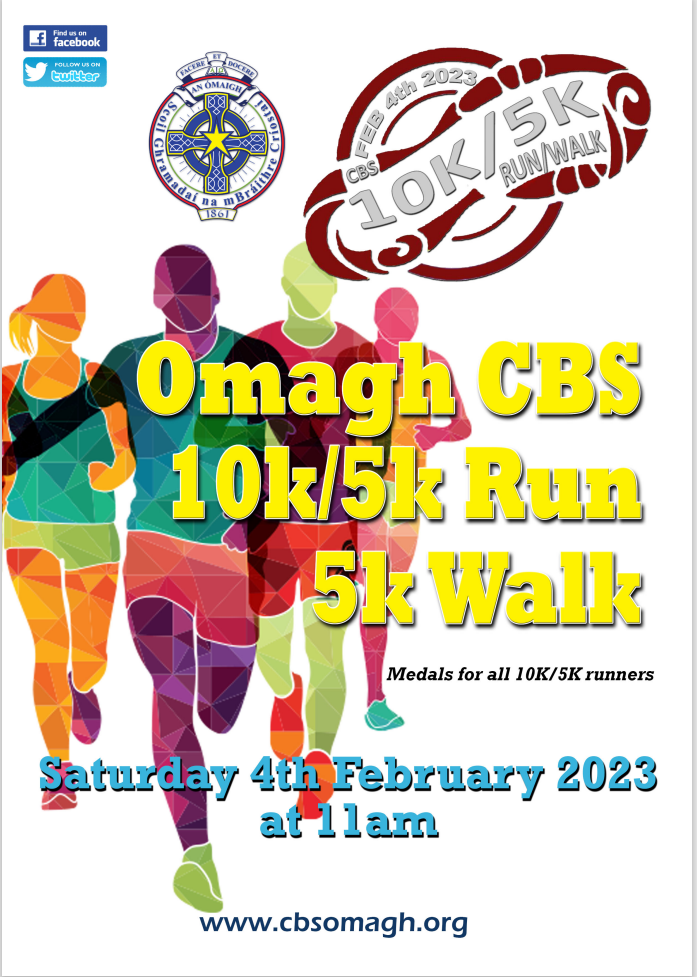 By Rory Cox
Wed 25th Jan