Club Sportive Cycle & Cycle Celebration Culmination night
Clogher Gaels completed a massive Cycling Challenge when up to 30 Clogher Gaels embarked upon the Croagh Patrick Cycle Challenge back on the 13th / 14th Aug, 128 miles later and having also conquered Croagh Patrick the Club now plan to end the Cycling Season with a Club Sportive 40 miles Cycle Challenge.
The Photo to help launch the Clogher 40 miles Cycle Challenge shows some of our hardy Club Cyclists at the Club Grounds about to take on the final challenge. The Cycle takes place on Sunday the 9th Oct starting at 9am sharp from the Football pitch.
Registration open up from 8am on the day. The Route is one which will suit all abilities of cyclists. There will be lots of refreshments when Cyclists return. A very warm welcome awaits all cycling enthusiasts.
The to round off the entire Fund raising efforts and to Celebrate the fantastic achievements of everyone involved there is a Hog Roast Pig On The Spit Bar-B-Cue in O'Hagans Bar Eskra on Fri 14th Oct and music on the Night will be supplied by the popular " The Rare Ole Stuff". A Big Attraction
Tickets will be on sale shortly and it is hoped all the Parish will turn out in huge numbers to finish on a High Note plus the Donations raised for the Two Worthy Charities will be handed over to "Clic Sargant" and " Spina Bifida".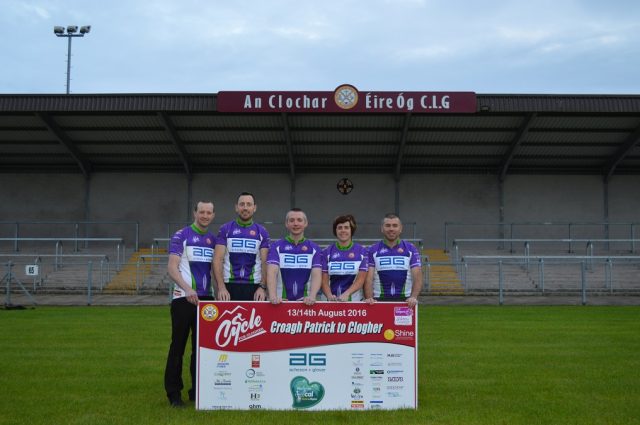 By tyronepro
Fri 30th Sep