The most successful GAA fundraising body in Ireland, Club Tyrone, has begun the process of branching out beyond its more traditional boundaries.  A small delegation led by the man that captured the Tyrone's first All Ireland senior title in 2003 will meet with Tyrone exiles in Manhattan on 11th July.
Six time All Star Peter Canavan will speak at an event which has been organised by a small group of Tyrone natives currently resident in and around the Big Apple.  The venue for the gathering is Rattle'N'Hum West, 306 W 39th St, New York, NY 10018 and anyone with an association or an interest in Tyrone is encouraged to attend. 
Club Tyrone chairman Mark Conway will introduce the Club Tyrone concept and outline how the Club Tyrone network can support the work of Tyrone people in New York and beyond.  It's anticipated that the Club Tyrone New York branch will be formally launched in the autumn.  The New York branch isn't the only centre expected to be operating before the end of the year.  Planning is already at an advanced stage to begin work in London and San Francisco.  
For more information email club.tyrone@gaa.ie
Club Tyrone New York Event
Tuesday 11th July 2017
5pm ET
Rattle'N'Hum West
306 W 39th St, New York, NY 10018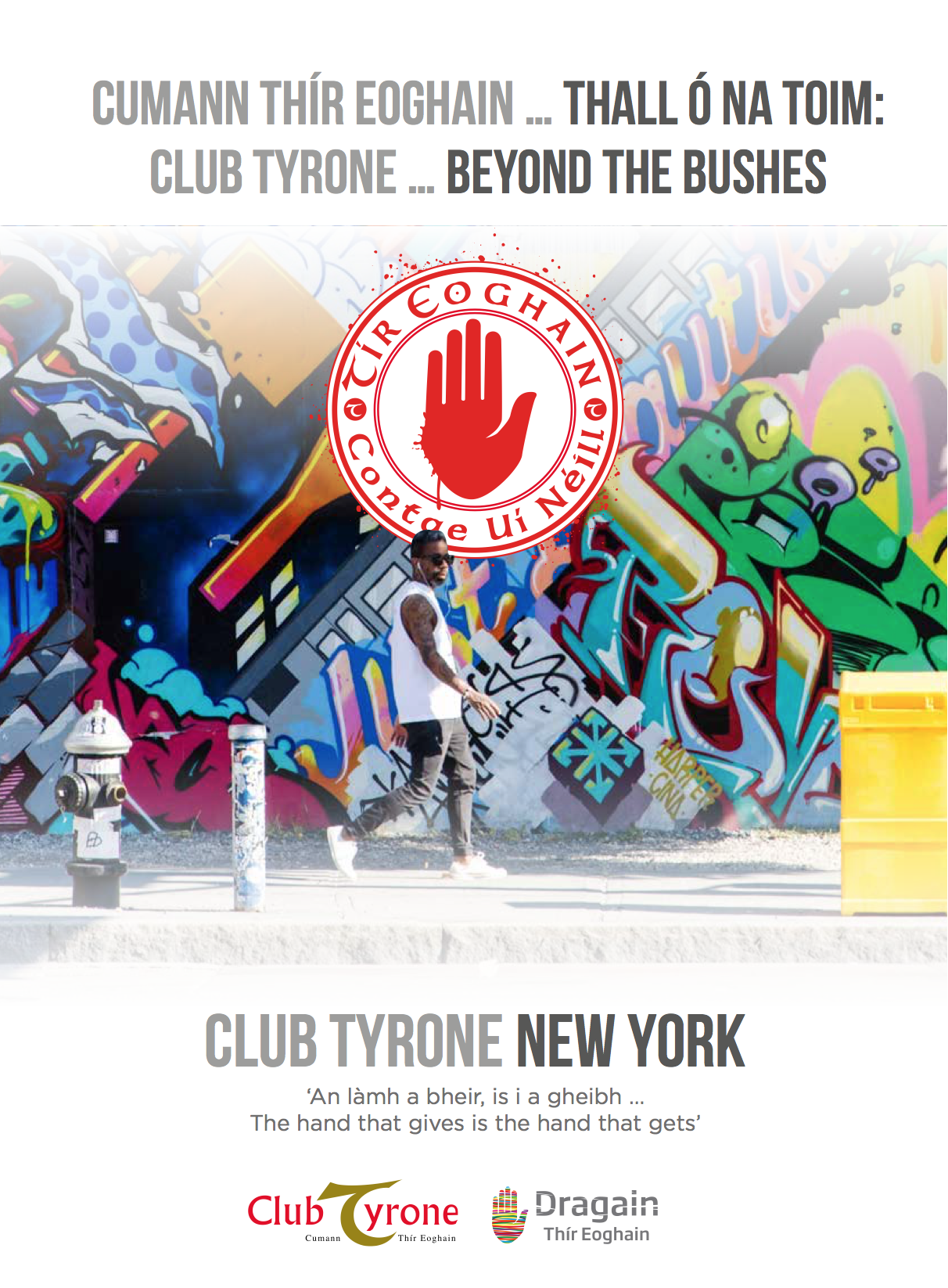 By damian
Mon 3rd Jul