The Faldo Course at Lough Erne provides the backdrop for the Club Tyrone's Golf Classic this Friday 22nd June. Voted one of the top golf resorts in Ireland, the Lough Erne Resort, provides the ultimate golf experience.
Frank McGuigan and Peter Canavan are amongst a number of past players to confirm their attendance at the event. Teams of 4 are priced at £500.
Check To See if there may be a spot still available please contact Michael Winters 07542 503145, Declan Devlin 07795 182257 or Damian Harvey 07717 095852.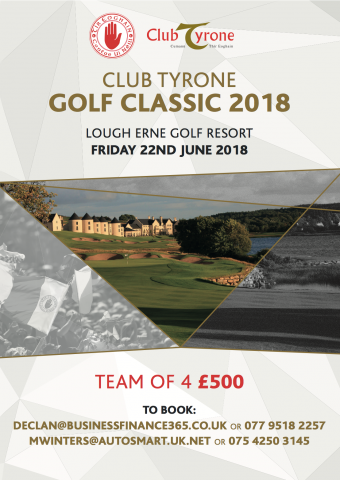 By tyronepro
Wed 20th Jun