The writing will be on the wall next Thursday night for 272 special supporters of Tyrone GAA at the special unveiling of the iconic 'An tOchtagán Ghloine' at Tyrone's new GAA Centre at Garvaghey. This unique and very special eight-sided feature will display the names of the 272 Garvaghey Patrons who have contributed a startling £1.36m to Tyrone GAA's £6.7m state-of-the-art facility.
The key incentive for becoming a Garvaghey Patron and paying £5,000 to the project is to have your name inscribed on the specially-commissioned glass octagon.  'An t-Ochtagán Ghloine' has been designed, created and very generously gifted to Tyrone GAA by Omagh-based Colm MacRory of Spires Art.  It will mean that Patrons' names are etched for life in the foyer of the centre.
The highlight of Club Tyrone's Members' night on 23 May will be the announcement by Mickey Harte of the Tyrone team that will meet Donegal in the first round of the championship and also the draw for the Hunky Dorys 2013 Tyrone Club Championships.  Gaels will also be given a guided tour of the nearly-completed complex.
The Club Tyrone members' night commences at 7.00pm. Non-members who may consider joining Club Tyrone are also very welcome.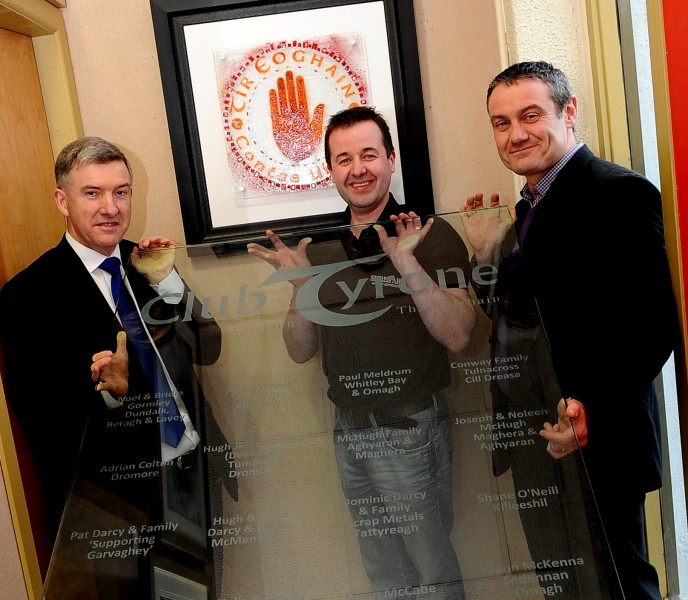 By tyronepro
Wed 22nd May