The Currie Family from Edendork, met up with all the Tyrone Senior Team and Senior Management prior to their clash with Antrim on Saturday night in the Athletic Grounds.
See some memorable photo's from a night which should live long in the memory of Sean, Cormac and Cahir as well as Mum Ciara and Dad Eamon (All Big Tyrone Supporters)
Tragedy struck the family when eldest Son Conor lost his life on St Patrick's night following the tragic event which unfolded.
Following the game Tyrone Senior players Mattie Donnelly, Peter Harte, Padraig Hampsey and Michael Mc Kernan went over to the Family and handed over their match jersey to round off a special night.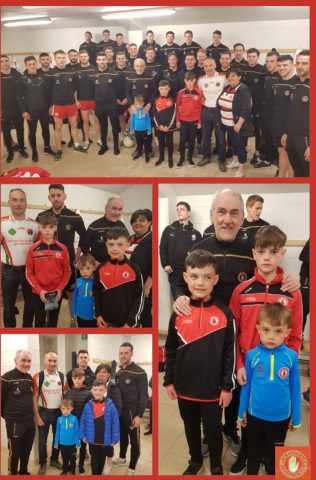 By tyronepro
Sun 26th May