Derrytresk'd Giro d'Gullion Cycle
The launch night of the Derrytresk's Giro d'Gullion Cycle takes place this Saturday 25th April at 6pm in the Derrytresk Community Center – EVERYONE WELCOME.
Derrytresk's cycle will set off from Derrytresk GAC, County Tyrone to the Ring of Gullion, County Armagh. The main cycle will take place on Saturday the 22nd of August 2015.
It is a Fund-raiser for Derrytresk GAC and is in association with Leap For Luke.
Find out more details on our Facebook and Twitter pages:
www.twitter.com/girodgullion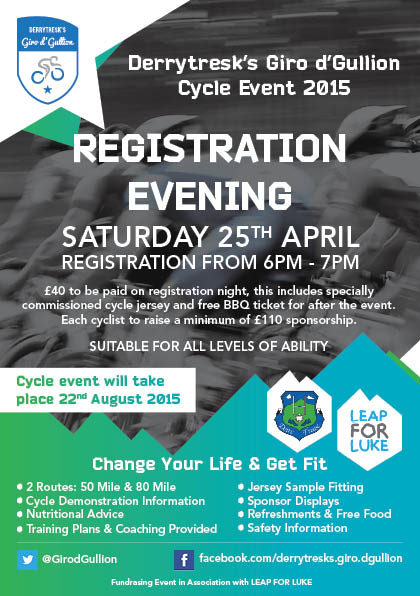 By tyronepro
Fri 24th Apr