Even days later, it's difficult to express the shock and sadness after learning of the death of young Tattyreagh gael Dominic Earley last Saturday. Dominic had played an active role in our county backroom teams at both Senior and Under 21 levels over the past number of seasons and his enthusiasm and attention to detail marked him out as someone with a big future in the game.
Popular with players and management alike, Dominic's love of sport and his insatiable appetite for knowledge and self-improvement was plain to be seen as one of the youngest people in the county who had qualified as a Level 2 football coach. GAA wasn't his only area of expertise, graduating with a Sports Science degree from Ulster University and he was also a qualified soccer coach and had spent time as an intern at Premier League side West Brom.
Dominic also continued to play with his club Tattyreagh St Patrick's and worked in the background doing stats and analysis for the club's Senior team. He also assisted the Omagh and Loughmacrory clubs in this regard in the recent past. This year, he took the opportunity to become part of the backroom for the Cavan Senior team where he continued to do statistical and video analysis.
All involved with Tir Eoghain CLG extend their deepest sympathies to the Earley family, his partner Maria and the Harkin family, his Tattyreagh clubmates, his colleagues in Cavan GAA and all his friends on Dominic's untimely passing.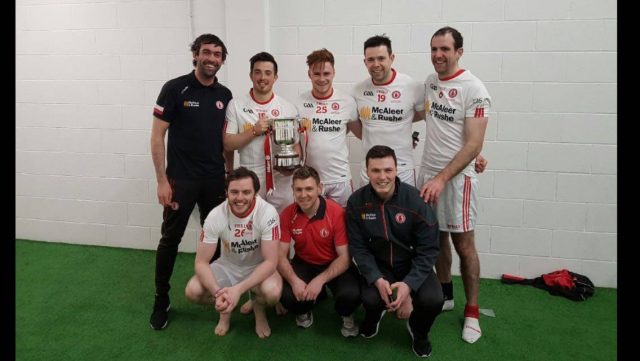 By tyronepro
Tue 6th Jun