Tyrones junior champions Naomh Treasa of Dungannon made the trip to play Derrys Drumsurn in the ¼ final of the Ulster Bridie McMenamin shield on Sunday in St Matthews GAC. Dungannon won the toss and it was no real benefit to either side as there was little wind at all.
It was Dungannon who were first on the scoreboard as Cliodhna Colton broke clear and took a point from open play. Drumsurn immediately went on the attack and a fortuitous goal followed as the sliotar looped over the Dungannon keeper. Roisin McErlean showed some blistering pace and made a great run to take her first point of the game with five minutes gone. The next five minutes of the game was end to end and both teams looked evenly matched. Every free was punished with a score and the home team added a point form 50 metres out with seven minutes gone. They then scored another easy goal to give them a five point lead with ten minutes gone to extend their lead.
Dungannon continued with their tenacious play and were rewarded with a goal of their own when Louise Casey latched onto a loose ball and the sliotar trickled over the line. The visitors were now in the ascendancy and a McErlean free was matched by a Drumsurn point with fifteen minutes gone. McErlean then won the ball on half way line and picked out Colton who sent the ball into the back of the net. Drumsurn responded with a point however Pauline Barker netted another goal for Dungannon from another McErlean pin point pass.
There was a third of the half remaining at this stage and the play from both sides was very entertaining. Drumsurn added two points either side of a McErlean added a point to end the half.
Half Time Drumsurn 2-5 Dungannon 3-4.
An edgy start from both teams soon evaporated as Drumsurn took their first score of the half with a point from a free. The intensity of the play increased and with it Dungannons confidence grew as the were winning most of the 50/50 balls. Two sublime goals followed as Colton added a rasper and McErlean threaded the sliotar through a wall of players to increase their sides advantage with ten minutes gone. The home side were now on the back foot but with every free came a point as their free taker was inch perfect and two futher scorers followed. Aoife Morgan went on a trademark mazy run and took her first point followed by a McErlean precision free to leave a comfortable distance between the sides with ten minutes to go.
A scrappy period of play followed before Drumsurn added a point and Rebecca Barker for the visitors added her first score with a well taken goal with minutes remaining. In the five minutes of injury time Colton added a goal and Barker a point with Drumsurn adding a late goal to end the game.
Full Time Drumsurn 3-10 Dungannon Naomh Treasa 7-7
Dungannon Scorers
C Colton 3-1 R McErlean 1-4 P Barker 1-1 L Casey 1-0 R Barker 1-0 A Morgan 0-1
Dungannon will now play Antrim champions Bridini Oga in the semi-final on Sunday 25th as they beat St Brigids of Armagh on Sunday.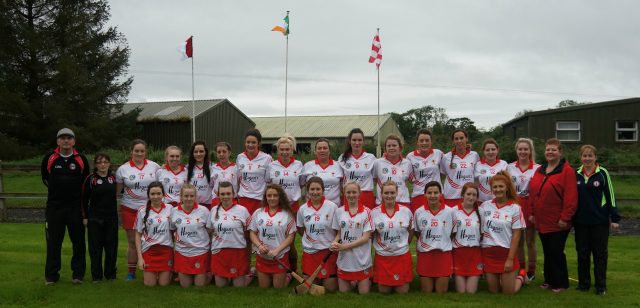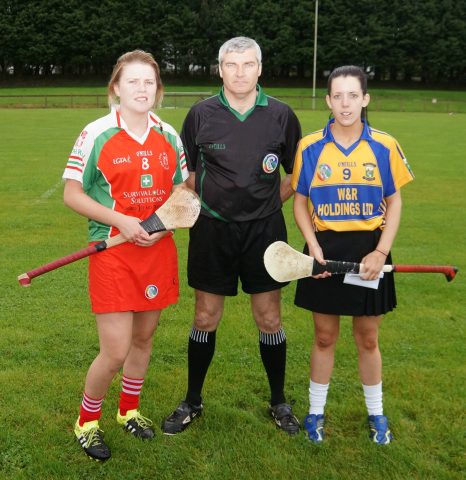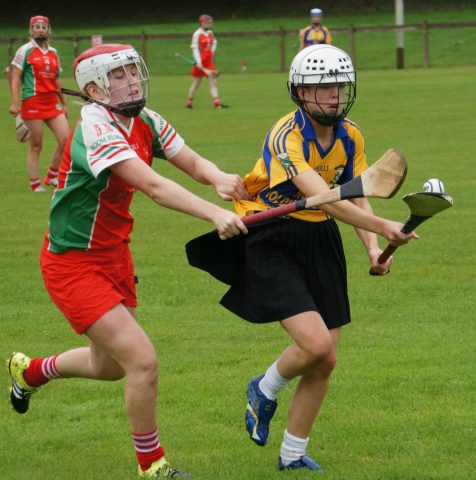 By tyronepro
Tue 20th Sep