The final Tyrone club championship fixture of 2016 was up for grabs on Friday evening as Dungannon and Eglish minors took to the field. It was hosted by Derrylaughan GAC and the rain early in the day had abated.
Dungannon won the toss and decided to give their opponents the very strong wind advantage in the first half. Cliodhna Colton for Dungannon got the opening point of the game with barely a minute on the clock. Laura Mason levelled soon after. The wind was taking its toll as Eglish pressed with waves of attacks. Joanne Fox in the Dungannon goals was kept busy but Amy Barrett found a way past to take the first goal of the game after five minutes. Their then followed a series of points for Eglish from Catherine Muldoon, Barrett and Laura Mason before Muldoon took her first goal of the game on fifteen minutes. Eglish had a lot of wides and Fox in the goals for Dungannon kept the score-line low.
It was after that Dungannon had a lot of the play but the very strong wind was hindering their forward momentum. Eglish kept pressing with Barrett and Casey Gallagher adding further points with five minutes remaining. Roisin McErlean for Dungannon slotted over a free from 20 metres but goals for Reagan Fay and Barrett left Eglish with a healthy lead at the half time.
Half Time Dungannon 0-2 Eglish 4-9
McErlean opened the half with a superb point following a long diagonal run across the pitch. A fine free from McErlean saw the sliotar hit the back of the net to give her side some hope. The wind was clearly not as strong as in the first half and the percentage of play for both sides levelled out. However, Eglish were the more potent in front of goals and the scores just kept coming for them as the half progressed. A goal for Colton half way through the second period was the pick of the scores for Dungannon and a Muldoon free ended the game.
Full time Dungannon 3-4 Eglish 7-12
Deirdre Fitzgerald from the Tyrone county board presented the winning cup to Eglish captain Laura Mason.
The player of the match went to Laura and she was rewarded with a crested t-shirt.
Tyrone county board would like to thanks Derrylaughan for the use of their facilities, referee Siobhan McGrath and all the supporters who came to support their clubs.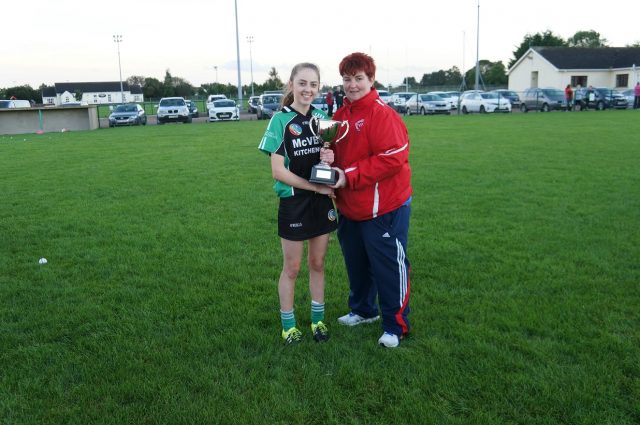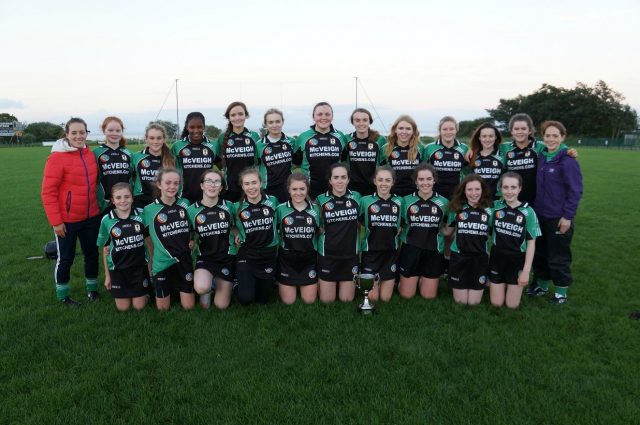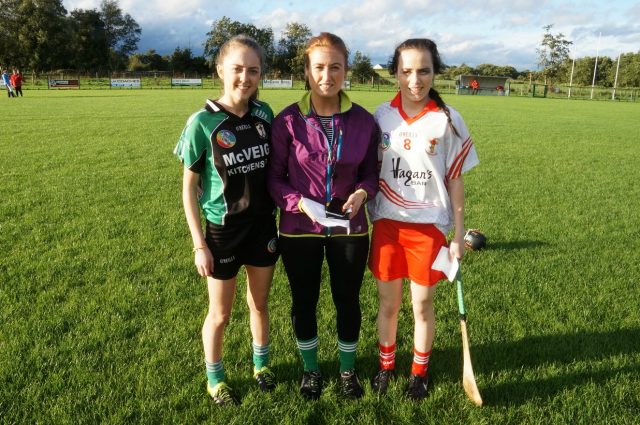 By tyronepro
Tue 13th Sep