Health & Wellbeing Fayre – Saturday 25th February at St. Ciaran's College Ballygawley, from 10am to 2pm
Are you interested in your own health and well-being? Do you have questions around the health of your children, your parents or friends? Have you been waiting on an opportunity to speak to someone about donor registration or an opportunity to give blood?
If you have these questions and more then Errigal's Health & Wellbeing Fayre is the place for you! We have something for everyone … from the frailest to the fittest!
To book a FREE health check, hearing check or breast screening contact Ciara on 07747032640. These places are limited and will book up fast.
RTE Operation Transformation's Professor Niall Moyna will deliver an exciting workshop on the day alongside many more. So come along stay for coffee and a chat and take time to avail of all that is on offer!
All other information is on our poster and keep an eye on socials for more updates!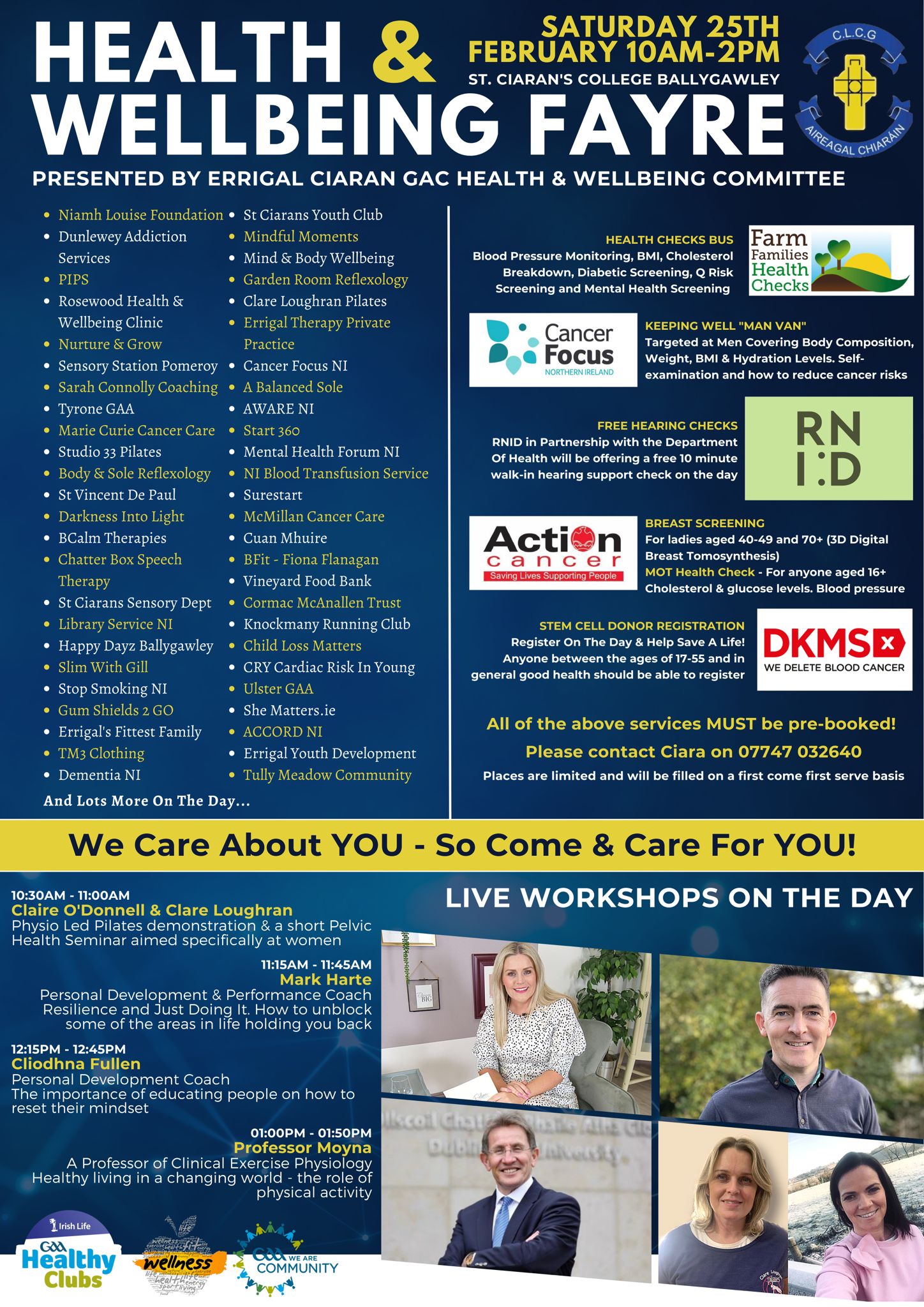 By Rory Cox Tue 7th Feb