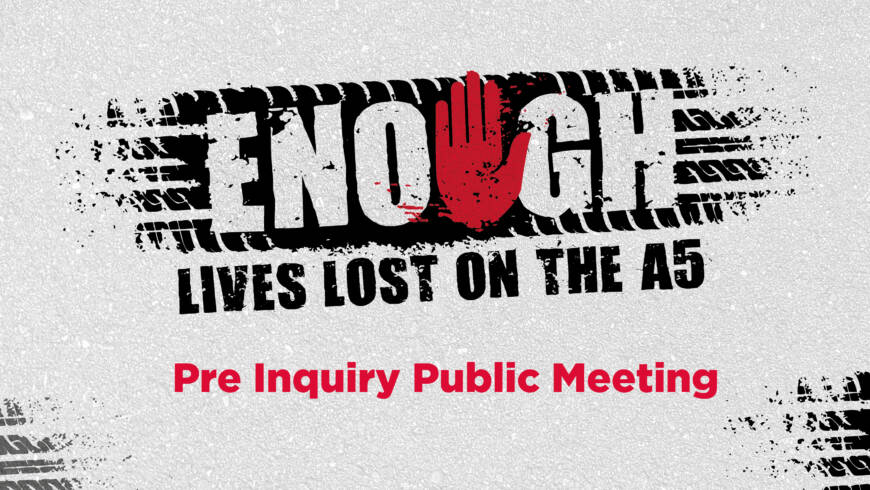 Tue 9th May @ 19:30 - 21:30 Silverbirch Hotel
In advance of the A5 DUAL CARRIAGEWAY SCHEME PUBLIC INQUIRY commencing in Omagh on the 15th May, we are holding a PRE INQUIRY public meeting hosted by Eileen Dunne.
Questions Answered
We aim to answer these questions and more at this PRE INQUIRY public meeting:
What happens at the Inquiry?
How Long does it last?
What difference will it make?
Our voices need to be heard!
In the 2020 Interim Report the Commission overseeing the public inquiry stated that Phase 3 of the scheme (Ballygawley to south of Aughnacloy) represented:
"Overprovision"
"No significant benefits"
We need you!
We would encourage as many as possible to attend this meeting where we will provide an update on the campaign to date, information on the Inquiry and the role we can all play in making this upgrade happen.
Share this Event