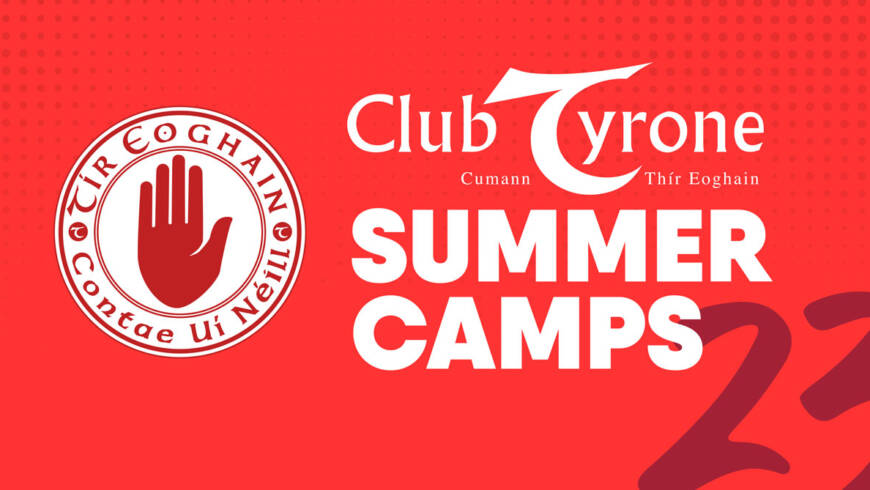 Mon 14th Aug @ 10:00 - Thu 17th Aug @ 13:00 £35.00 – £45.00 Moortown
Week 7
Monday 14th August – Thursday 17th August
10.00am- 1.00pm
All camps are online booking only, no cash or phone bookings can be taken* Register early to reserve your chosen gear size. Online Booking will close on the 5 days before the commencement of the camp
Booking Info:
Booking Closes Wed 9th August 5pm. No Bookings will be taken after the closing date
All camps are open to children between 5 (must have completed a year of Primary 1) and 14 years of age.
Discounted Rate Applies To Siblings Only. All children in attendance at the Club Tyrone Camps will receive the newly designed kit and backpack.
What to bring:
Packed lunch
Suitable playing gear
Rain jacket
Change of gear and towel on wet days
Sun cream
Water bottle
Gum Shield
Share this Event