A presentation function for Gaeltacht Grants to young people from the clubs and schools of the county took place on Wednesday 21st June in the Conference Centre  at Tyrone GAA Headquarters .
Many of the children and young people gathered along with their parents to receive their awards. This had been a very successful venture for the clubs and Irish community in Tír Eoghain when in 2019 a total of 130 children and young people gathered  at the same venue but the following year Covid arrived causing the Gaeltacht areas in Donegal to stop all activities in relation to summer schools.
Consequently, now that fears of Covid infection, have significantly diminished and the summer schools reopened again last year, it now remains our ambition to reinvigorate the Gaeltacht Scholarships scheme being built up again to similar levels that existed in 2019. We are hugely optimistic that this can be achieved again by 2024.
This objective was reinforced tonight when both the County Chairman, Mairtín Ó Sludáin, and County Secretary, Michael Mac Giolla Cheara, were in attendance at tonight's function. The fact that senior members of Tyrone's Management Committee took the time from busy schedules to attend reflected Tyrone's value on the investment in the promotion of the National Language.
 In opening the function tonight, Dónal Mac Aoidh, acting on behalf of the Culture and Language Officer, Stiofán Ó hAodha, welcomed all to the function stating that the scheme  was about children and their desire to learn the National Language in situations where the language was spoken in every day use. He congratulated them and wished them well on their courses in Dún na nGall. He also acknowledged the efforts of the parents, who bore the brunt of the expense for children attending the courses.
A total of seventy six children from thirty two different clubs availed of this year's scheme and it is hoped that the scheme will get back to the level it was at in 2019 when the scheme is reopened in 2024. Members  of the current Culture and Language Committee assisted in the distribution the cheques to the successful children.
Following the presentation of the cheques all who attended the function gathered outside the centre for a series of commemorative photographs.
Dónal Mac Aoidh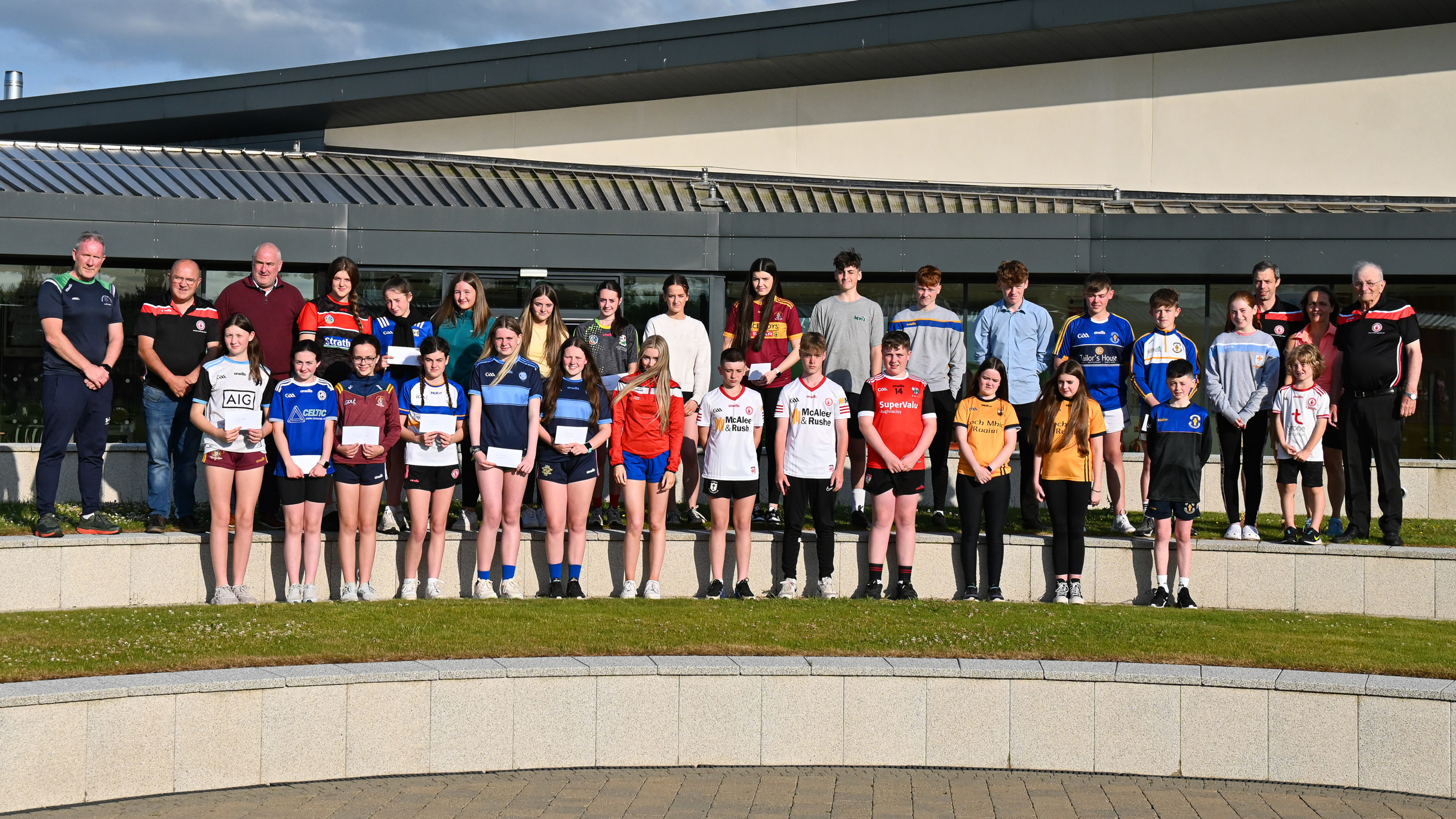 By Rory Cox
Sun 25th Jun