Naomh Mhic Artáin Ladies located in south Tyrone offers Ladies Gaelic Football for women and girls living in the Eskra, Augher, and Clogher club catchment areas. Formed in 1992, the club celebrated their 30th year playing competitively with a gala celebration in November 2023. Over the course of 30 years the club have gone from strength-to-strength competing at all grades, and nurturing players who have achieved great success at county, provincial, schools, and colleges levels.
As well as promoting our games and culture, in 2018 we were delighted to be accepted into phase 3 of the GAA Healthy Club Project; the first ladies club in Ireland to have the honour. Since then the community and health aspects of the club have increased exponentially, helping our club to embed itself further into the local community.
An initial community mapping exercise in 2018 encouraged members of the wider community to engage with us, telling us what they would like to see our club offer, while also connecting us with other groups and services in our locale which we hadn't previously linked with. As a result, we have been able to work with a variety of other groups, offering a range of activities. We have linked with local tutors, professionals, and businesses to provide activities which our community have asked for. Opportunities to be more physically active, such as yoga for men and women, strength and conditioning for young players, couch to 5k programmes have proven to be very popular; while activities such as mindfulness, mental health awareness, health checks, health fayres and so on, have shown our local community that our club offers much more than just sport and physical activity. We worked closely with local groups to schedule our activities in such a way as to maximise the benefit for the community, integrating our activities with what other groups had on offer.
Linking with our local Men and Hens Shed, and Tully Meadow Community Garden, we have encouraged locals to learn more about gardening and nature. Workshops on seeds, growing vegetables, spring flowers, cut flowers and many more were very beneficial. We managed to deliver some of this programme over lock-down, which made things more difficult, but the benefits even more valued by the participants. Wreath-making has also proven to be popular in the autumn and winter months. Many of our participants are now actively involved in local groups they might not have linked with otherwise.
Our involvement in the Healthy Club Project has encouraged us to consider how we can promote better health to our players, particularly our young. Fruit, water and healthy snacks are on offer at all club events which has proven to be a real success with our children. We have engaged the support of Relax Kids tutors who have delivered a series of activities with our underage players, encouraging fun, interaction, and playfulness during coaching. We linked with local charities to promote positive mental health to players. Our wider reach allows us to give back to charity through various events and campaigns we have been able to host as part of our health and wellbeing activities.
2022 heralded our first official St Macartan Ladies Gaelic for Mothers & Others team (G4MO). Having "dipped our toe" in the programme over a number of years, we were never in the position to enter any official blitzes; but gladly, on the back of a lot of work within the community we were delighted to register over 50 enthusiastic ladies last year. Training took place weekly over the summer months, culminating in St Macartan Ladies hosting our first G4MO Blitz in the autumn 2022.
Although there have been many successes, we have learned a lot along the way. We have realised that some activities ought to be delivered differently to what we had initially planned, and we realise the importance of engaging with our coaches, and parents in particular, in order to have the greatest impact. We have also learned that sometimes what we thought might be a good activity, isn't what attracts people, so the community mapping exercise is vital. Overall, we are extremely thankful that we have been selected into the Healthy Club Project, and would encourage other clubs who might be thinking about it to go ahead and make an application when the process opens again for Phase 6 clubs in autumn / winter 2023.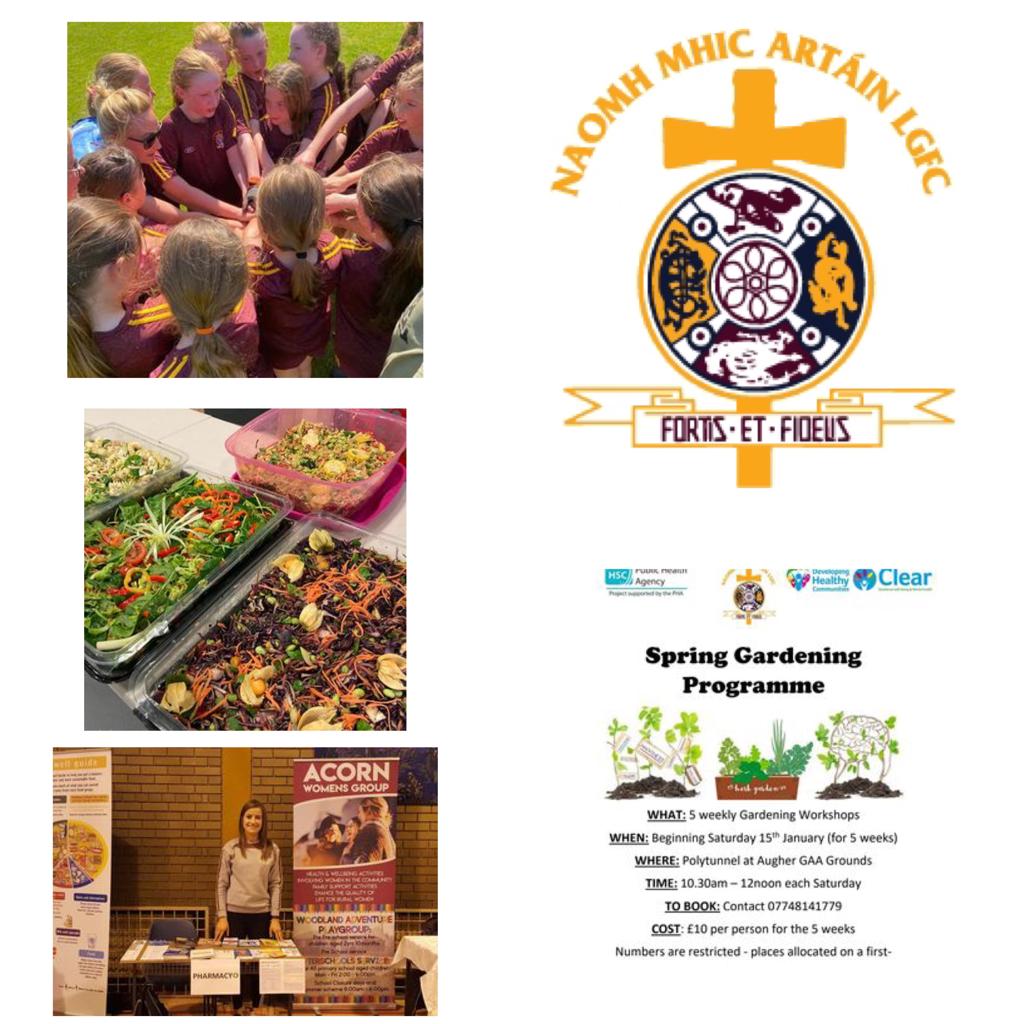 By Rory Cox
Tue 21st Feb