Two Tyrone county under 14s squads made the journey to Dublin on Saturday to participate in the All Ireland under 14 Blitz. There were 28 counties playing on the day and some with more than one team. There were five divisions and each one had different groups for the teams to progress.
The Tyrone (2) team were playing in Division 5 at Ballyboden St Enda's and they had Monaghan and Carlow (2) in their group. These group games were played over two fifteen minutes a half. The red hands had difficult first match, however a very strong second half performance did not show in the eventual score line of Monaghan 6-2 Tyrone (2) 1-1. It was an uphill task at this stage to progress to the semi-final stages. Carlow (2) were up next and it was them who took a half time lead 2-1 to 1-1. As with the previous match a strong second half effort saw the girls score two goals and a point to secure victory with Carlow (2) 2-3 and Tyrone (2) 3-2. This meant that Tyrone had not qualified for the semi-final as other results went against them. They did manage a convincing win against Cavan (2) who never made it to their semi-final from the other group with a score-line of Cavan (2) 1-0 Tyrone (2) 3-4.
The Tyrone (1) were playing in Division 4 at Innisfails with Armagh (2), Kildare (2) and Wicklow as their opponents in the Group 1 section.
Tyrone got off to the winning start and beat Armagh (2) in a competitive match 1-2 to 5-1. Wicklow were up next and another win the girls 1-1 to 2-5 meant that they had not to lose by more than nine points to progress to the semi-final. Kildare (2) had no answer for the red hand girls as they came away with another victory 4-3 to 0-0 to book their place in the semi-final and a change of venue to Naomh Mearnóg.
On arriving at the different venue the results showed that Kilkenny (4) team had beat every other county by a country mile. Kathleen Woods, vice President and Ulster chairperson made the semi-final draw and Tyrone would play Kerry in one and Kilkenny (4) would play Cavan. Kerry were no match for this emerging team and at no stage was the result in doubt as the final whistle blew it was Tyrone who would progress to the final beating Kerry 0-2 to 1-5.
In the other semi it was no surprise to see Kilkenny (4) progress and a final at 5-30pm with the red hands was set.
This was as Kathleen Woods said at the end of the game "The best camogie final she has ever witnessed in her life". Tyrone had the vast majority of the play in the game and with a minute of injury time remaining a point lead. It was then that Tyrone supporters hearts sank as Kilkenny found one of their players free and they took an excellent goal and a further point was added. The final score was Tyrone 2-1 Kilkenny (4) 3-1.
The girls can be very proud of their performance and every player was outstanding. The managers Collette Donnelly, Barry Fay and Leona Gallagher have worked tirelessly with the young camogs and they must feel very proud of what the both teams have achieved.
The teams returned home that evening only to return to Dublin but this time Croke Park was the venue to watch the All Ireland Camogie finals. The girls also got to join a parade with over 1,300 under 14 camogs from all over Ireland at half time of the Intermediate final. The Tyrone county board would like to thank the Camogie Association and all their hard workers especially Brian O Laibheartaign and Clare Dowdall for their great work at the Blitz on Saturday.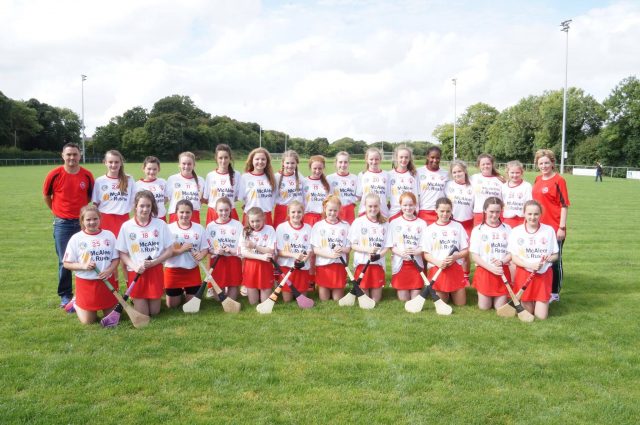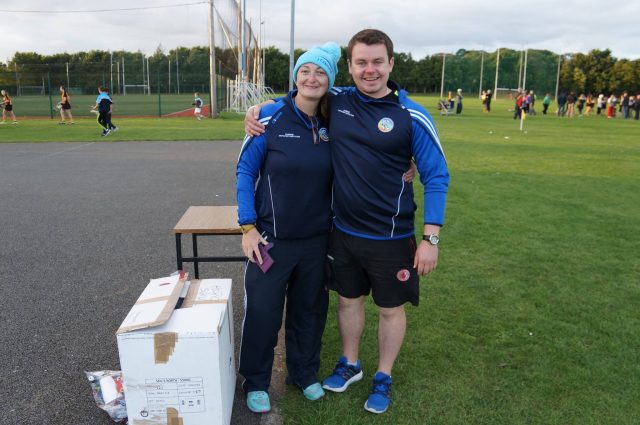 By tyronepro
Wed 14th Sep