LCC Group Club Championship Draws to be streamed LIVE
"Tyrone's Club Championships are extra special" explained County PRO Eugene Mc Connell, "and the draw is always a big event in our GAA calendar.
The LCC Group as the main sponsor of the Tyrone Club Championships in both Football and Hurling have been the proud sponsor of the Club Championship and remain so. The LCC Group is an independently family-owned company, established in 1980. They are based proudly in its home Parish of Lissan, Lissan Coal Company was initially set up to supply domestic coal to local homes. It now provides a range of services spanning various energy sectors ranging across the world. The Group includes LCC Coal, LCC Oil, Go Power and Go Forecourt, with a business reach that goes far beyond Ireland to Countries all over the world including Europe, as well as South Africa, South America and the UK.
Tonight's draws will be the 5th successive year that Tyrone GAA TV have streamed Live the eagerly awaited draws across the world by  The whole proceedings will go out live via the Official Tyrone GAA Facebook page, bringing this special occasion to Tyrone Gaels regardless of where they might be on the planet.
"In the GAA it's has been said so often The 'Club is King' Eugene McConnell continued. Once again Tyrone TV  do our best to back up this statement. Our event tonight is all about putting our Clubs and Club players Centre-stage. That's why we're doing it and that's why it's important that we do it." We aim to continually raise the Red Hand Higher.
The Draw will be conducted by the Tyrone County CCC Chairperson, Martin Sludden and he will be assisted by LCC Group representative Adrian Scullin plus the County Chairperson Michael Kerr.
Tune in LIVE from 7.30 pm and see all the action!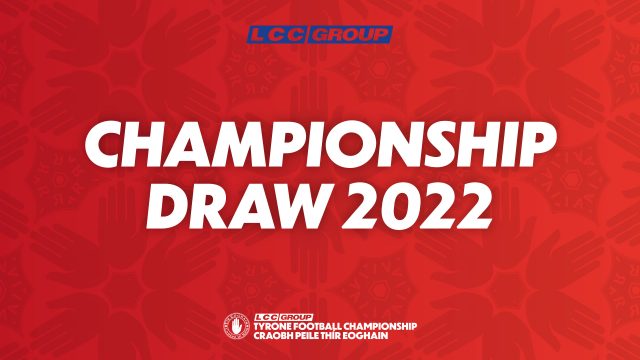 By tyronepro
Tue 7th Jun