Loughmacrory GAA Handball hosted a 2nd Annual "Lough One Wall Showdown Tournament" at the weekend and once again this proved to be a major success, in terms of quality and numbers, both players and spectators.
Indeed the continued development and promotion of the game of handball in Tyrone GAA continues to excel and thrive and this latest instalment at the Loughmacrory One Wall Arena was testament to the impressive 100% Volunteer effort, organisation, promotion and sustained development of the sport shown by the club.
The club, also have the only 60×30 Handball court in the north of Ireland and have plans to look at the promotion of the traditional game next up from September 2015, following the completion of the eagerly awaited World Handball Championships in Calgary, Canada, in August.
An astonishing 304 competitive matches eventually decided the weekend Lough 1Wall GAA Handball Showdown in Loughmacrory as the prestigious event attracted another bumper entry of both players and over 1,000 spectators. The impressive Loughmacrory One Wall Arena played host to one of the biggest GAA Handball events in Ireland this year as 234 players from twenty counties throughout Ireland competed for top prizes.
At the business end of the GAA Handball festival, the action climaxed with Mens and Ladies Open title wins for recently crowned Irish Open champions, Tyrone's Conor McElduff and Cork's Catriona Casey. The number one seeds were pre Tournament favourites to prevail but in both finals the Team Ireland representatives were tested to the limits by Monaghan's Darren Doherty and Down's Lorraine Havern respectively.
The club are also planning a few key announcements about exciting plans for the 3rd instalment in the Lough 1Wall Showdown Series in 2016 so stay tuned at the official website above.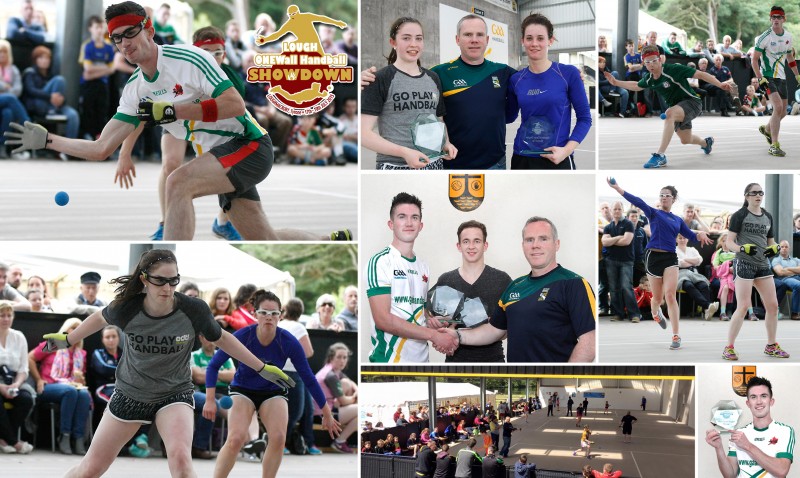 By tyronepro
Wed 22nd Jul