Come along to our spectacular festive pantomime this Christmas as we put on six stunning shows across the first two weekends in December!

Where exactly is Wonderland you might ask?  ….Ardboe Hall believe it or not!!

Directed by the legendary and hugely successful Brian Morgan, a cast of over 100 people (including some well known local faces), plus full live band have been rehearsing tirelessly since June to ensure we put on a show to remember!!   We promise a brilliant night for all of the family!!​

The performances will be held on; Friday 5th (2 school matinees), Saturday 6th and Sunday 7th at 8pm and on Saturday 13th there will be an afternoon matinee and 8pm show.  Evening shows are priced at £12 (adult) & £7 (kids), whilst Matinees are priced at £10 (adults) & £5 (kids).

Tickets can be purchased from all local shops (Costcutters, Kelly's, Forbes & McConvilles) or contact any committee member to place your order, but please secure yours early as we anticipate all shows to sell out well in advance, as tickets for some shows are already in short supply!!
​Sure you'd be MAD to miss it!!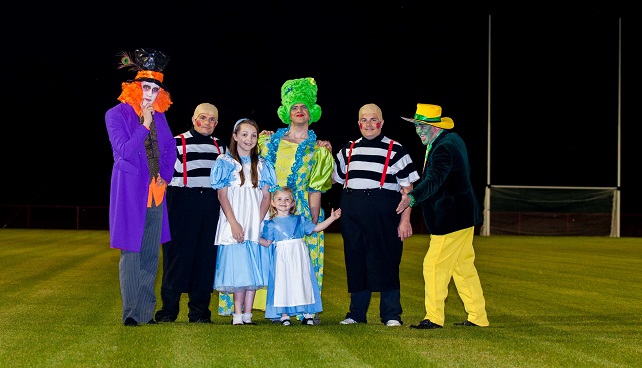 Moortown St. Malachy's present Alice in Wonderland in association with Brian Morgan in Ardboe Hall, December 2014.  With a cast of over 100 and a full live band playing at each show, this is the only pantomime to see this Christmas!  You'd be mad to miss it!!

By tyronepro
Mon 10th Nov