Long after the thousands had left Fitzgerald Stadium last Saturday evening our Tyrone team was getting ready for a bitter journey home. Around 500 Kerry people remained outside the changing area – men and women, old and young. As our people started to board their coach a ripple of applause met them. That ripple grew and grew and for long minute after long minute just went on and on and on.
When Mickey Harte appeared, a cheer of support went up. As the coach headed down through Killarney hundreds on the pavements took over where the others left off, warmly applauding Tyrone. There is no doubt that Ireland lost a lot and took a lot of wrong turns in the last few years. But if you wanted your faith in decency, respect, honour and dignity restored, then Killarney at about eight o'clock last Saturday evening was the place to be.
Inspirational. Unforgettable. Classy.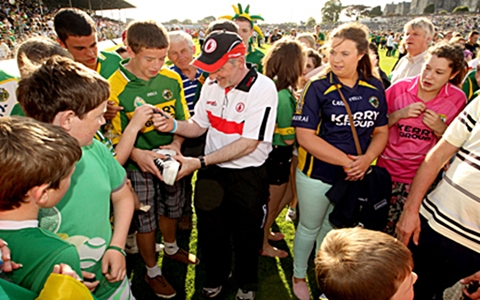 By damian
Tue 24th Jul