All at Dromore GFC fondly remember Paul McGirr today on the 25th Anniversary of his passing.
Paul left an indelible mark on everyone he met. He was a committed and diligent Gael who was well respected for his affable character and his unique sense of goodness. Paul's memory served as a massive inspiration for the successes that followed his teams and we all have no doubt that Paul would have went on to achieve massive things with our club and county.
In death, through the work of his family and the Spirit of Paul McGirr, Paul's legacy and sense of goodness has lived on. The Spirit of Paul McGirr has left an enduring mark bringing education and joy to impoverished communities in Lusaka, Zambia.
On Sunday morning we will be hosting a coffee morning in remembrance of Paul and to raise funds for the Spirit of Paul McGirr's ongoing construction work of the Tyrone Secondary School, Zambia. All support would be greatly appreciated.
As the great Charlie Gormley wrote, "you'll never be forgotten Paul by the men that wear the blue". May his good, generous and kindly soul rest in peace.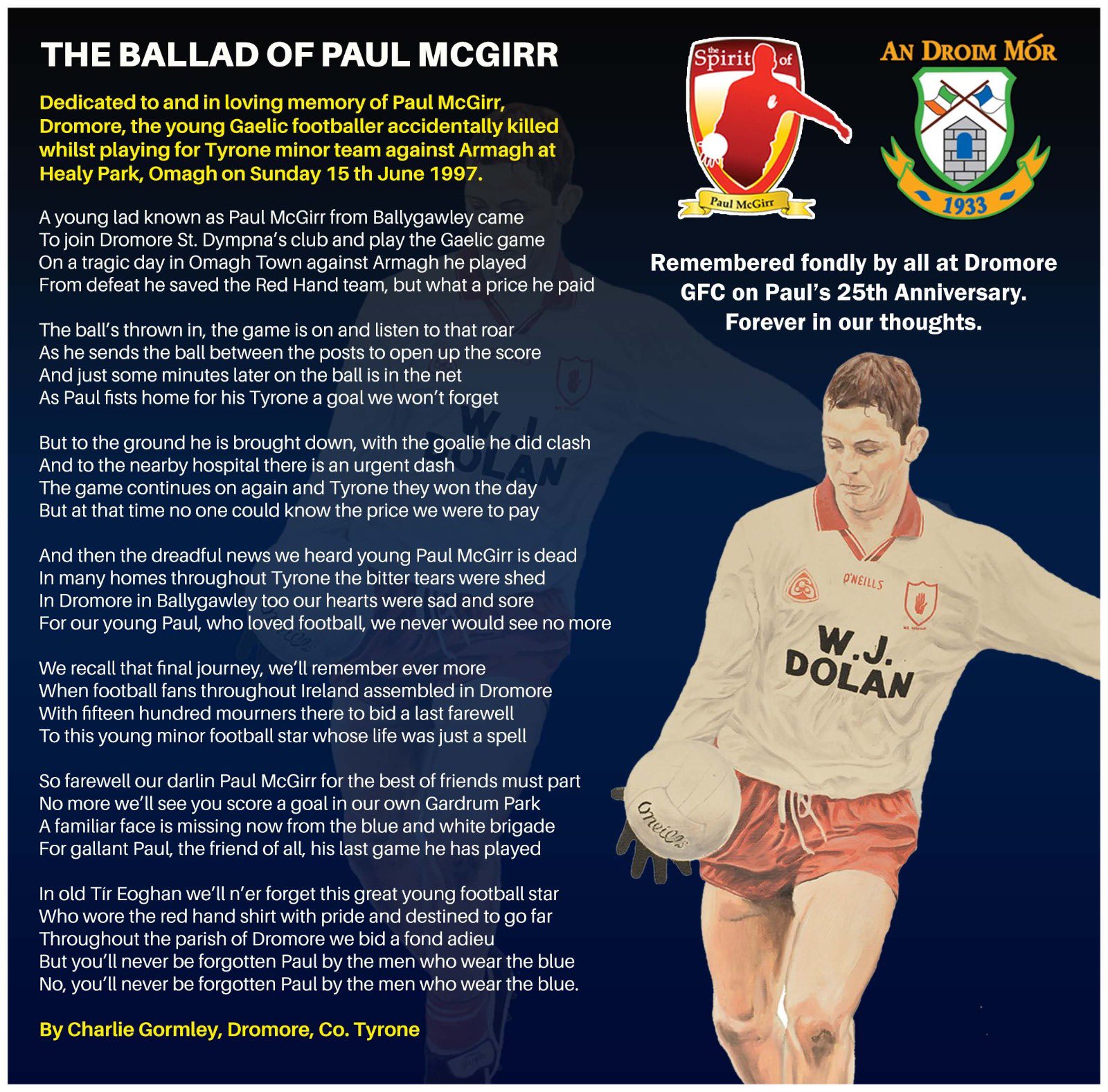 By tyronepro
Wed 15th Jun