GAA president Aogán Ó Fearghail has sent a special message of congratulations to Omagh St Enda's in recognition of the club's ground-breaking work in the Healthy Club project.
He said the St Enda's are leading the way in terms of health and wellbeing within the GAA.
And he described the club's plans for future initiatives as "quite phenomenal".
Tracy Monaghan, Health and Wellbeing Officer with Omagh St Enda's, said club members are thrilled with the recognition they have received from the GAA president.
"We are really encouraged as a club to see any important work on health and wellbeing being recognised and appreciated by the GAA president," she said.
"We applied for healthy clubs phase two after seeing the positive impact it had on club-life and wider community for clubs who participated in phase one. We also had been doing some work in health and wellbeing so knew getting involved in this project would greatly assist this area. The team down in Croke Park are amazing and are there to help in any way they can."
Healy Park has been the hub for many positive initiatives aimed at improving the health and wellbeing of club members and of the wider community.
Tracy continued: "At Omagh St Endas there were club members who wanted to do a walking and couch to 5k , so we utilised our grounds by organising a walking and running club that catered for all abilities with club members who were experienced runners taking the sessions.
"This proved a complete success, with around 70 signing up for the first block of sessions. It culminated in the majority taking part in a local 5k/10k run.
"Things went so well that both the groups of walkers and runners still continue to meet weekly and are enjoying not only the benefits of regular exercise but also the social aspect and many new friendships have been formed.
"We also ran the 'recipes for success' workshop which was completely organised and funded by the healthy club team in Croke Park. We aimed it towards our U16 boys and girls, and our local integrated college facilitated it.
"They took part in two and half hours of practical cooking of healthy, nutritious meals which were simple to make. They also got to take home some fantastic resources on healthy eating. It was well supported by our youth and they enjoyed it immensely so it was well worth running."
And she outlined exciting new areas the club intends to explore. "In the next 12 months of the project, we have other areas we would like to look at, including healthy eating for all age groups, workshops on emotional wellbeing and addictions , and we welcome any input from club members on areas they would like to see activities or information on."
In his message to Omagh St Enda's, GAA president Aogán Ó Fearghail said: "As Phase 2 of the Healthy Club approaches its six month milestone, I am writing to you to commend the work of your Healthy Club project team.
"Efforts to provide your club members – and in many instances your local community – with opportunities to develop their physical, social, emotional, and psychological health is considerable. Your club are leading the way for health and wellbeing in the GAA and the work you are planning to implement over the next year is quite phenomenal.
Aogán spoke directly to the club executive "As the Club Executive, your support is essential and much appreciated. Supporting the implementation of their Healthy Club action plan requires the allocation of time to Healthy Club activities at executive meetings and the adopting of recommended health practices and guidelines. You can also support this work by encouraging members to get involved in Healthy Club activities, supporting recommended partnerships, and driving the overall health ethos of your club.
"The independent report from Phase 1 highlighted some of the benefits that such efforts can bring, including a potential to increase membership, attracting new sponsorship and funding avenues, stronger links within local community and better engagement with club activities, and perhaps most importantly, healthier and happier members."
Omagh St.Enda's and Greencastle St.Patrick's are the only two clubs in Tyrone who were successful in participating in the GAA Healthy Club project programme.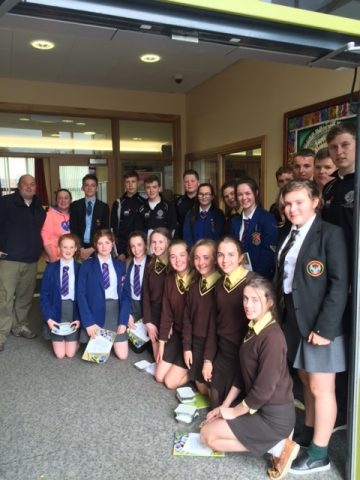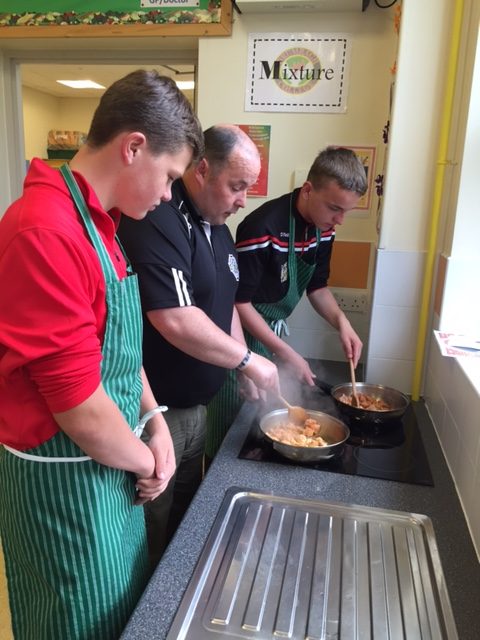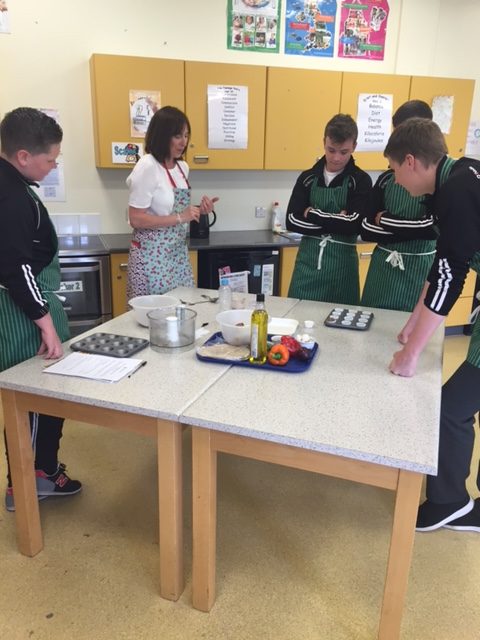 By tyronepro
Fri 26th Aug