Bhí Babhta Ceannais Scór Thír Eoghain 2023 ar siúl Dé Sathairn 23 Meán Fómhair óstáilte ag Naomh Mhuire, Coill an Chlochair i nDún Uladh. Tá muid an bhufoch ar fad as an dá eagraíocht seo as a gcuidiú ar fad.
The Tyrone County Final of Scór Sinsir 2023 took place on Saturday 23rd September, hosted by Naomh Mhuire, Coill an Chlochair in Dún Uladh Cultural Heritage Centre.
Coiste Cultúr agus Teanga wish to thank both Cumman Naomh Mhuire and Dún Uladh for their generous hospitality and organisation that allowed the evening to run so smoothly. Competitions were enjoyed by a large, attentive audience who added significantly to the warm atmosphere always guaranteed to be felt at Scór Thir Eoghain events. We are grateful to our County Chairperson, Martin Sludden, who was in attendance on the night and presented the 2023 Scór Sinsir Champions with their medals.
The evening began with the Tráth na gCeisteanna competition at 6pm, led by Risteard Mac Daibheid, with a total of 5 clubs participating in the competition. All participating clubs made fantastic efforts in preparing for the Tráth na gCeisteanna competition, and An Eaglais were crowned as county champions on the night.
The evening continued with Rince Foirne, Amhránaíocht Aonair, Aithriseoireacht / Scéalaíocht, Bailéad Ghrúpa, Nuachleas, Ceol Uirlise and Rince Seit competitions commencing at 7pm. All 17 clubs who participated must be congratulated for the outstanding display of talent showcased throughout the evening. The commitment, dedication and preparation on the part of all clubs in the weeks leading up to the competition was evident in the rich variety of quality performances.
Naomh Mhuire, Coill an Chlochair look forward to welcoming performers and supporters from across Ulster to Dún Uladh Cultural Heritage Centre for the Ulster Semi-Final of Scór Sinsir 2023, where in counties Antrim, Donegal, Cavan and Tyrone will compete for a place in the Ulster Final.
Comhghairdeas ó chroí le gach club agus le hachan duine a ghlac páirt agus ar éirigh leo áit a fháil i mBabhta Leath-Cheannais Uladh ar son Thír Eoghain.
Congratulations to all clubs and performers who have qualified to the Ulster Semi-Final and who will represent Tyrone in each discipline.
Buaiteoirí
Rince Foirne
Naomh Éanna, An Ómaigh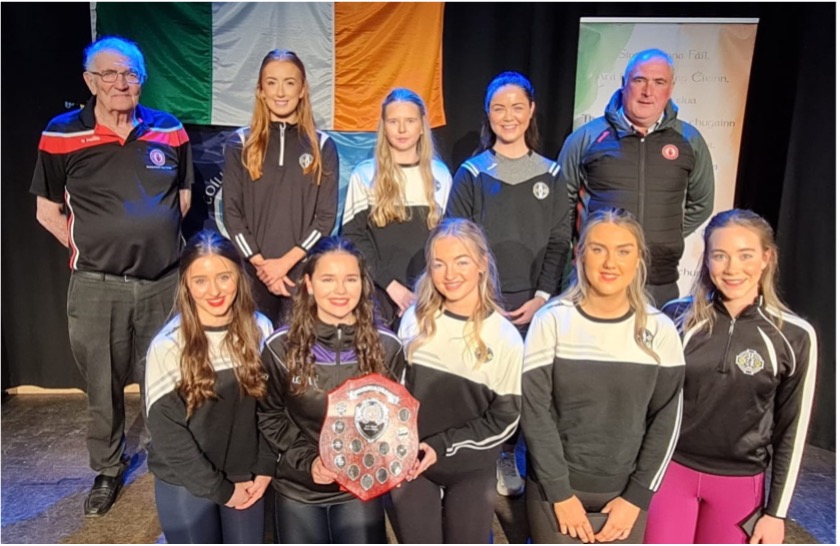 Amhránaíocht Aonair
Cara Rose Brogan, Naomh Pádraig, An Caisleán Glas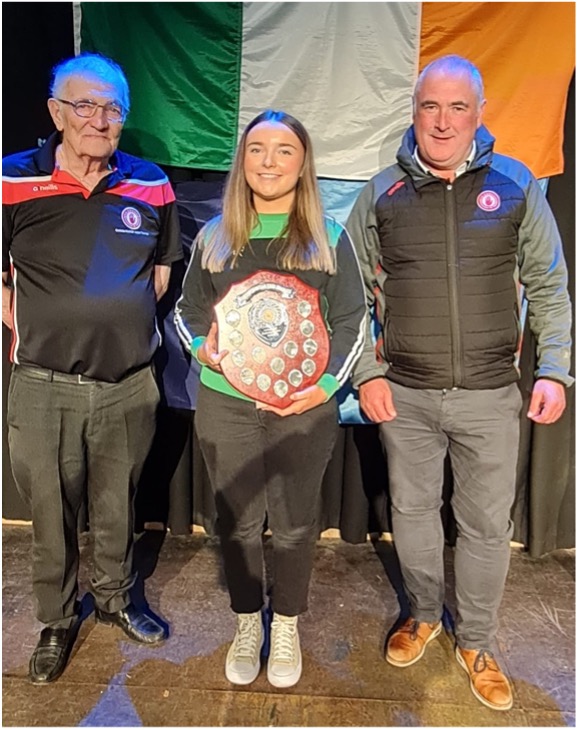 Aithriseoireacht / Scéalaíocht
Seán Antón Ó Conalláin, Domhnach Mhór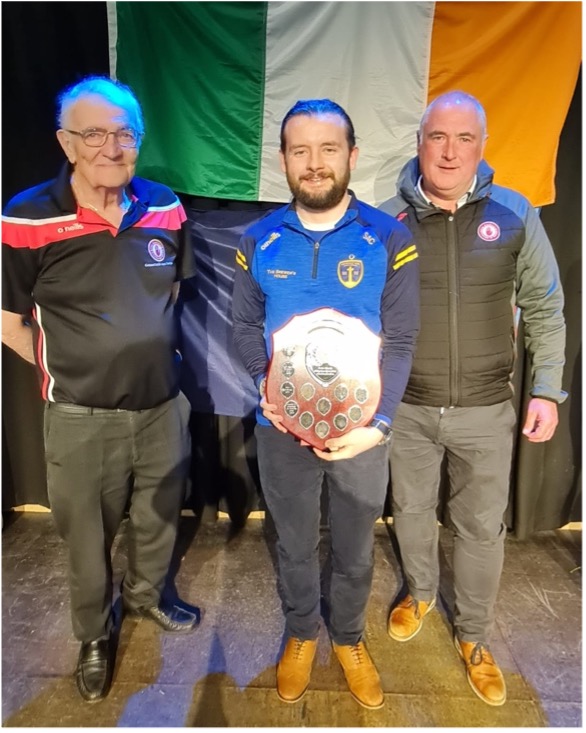 Bailéad Ghrúpa
Naomh Éanna, An Ómaigh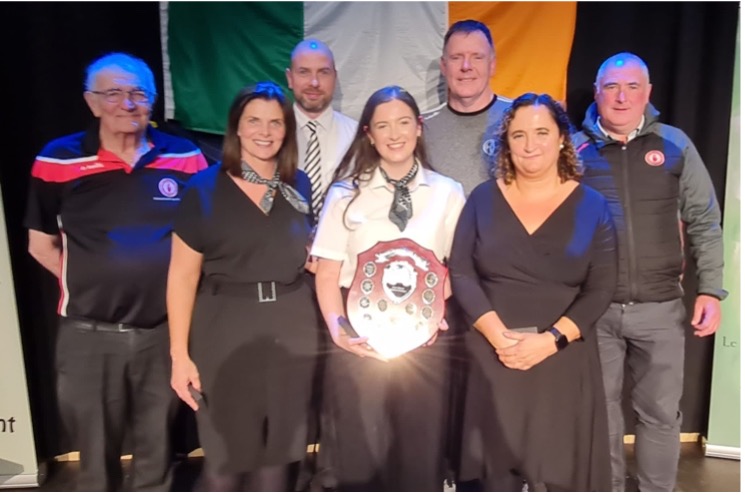 Nuachleas
Naomh Éanna, An Ómaigh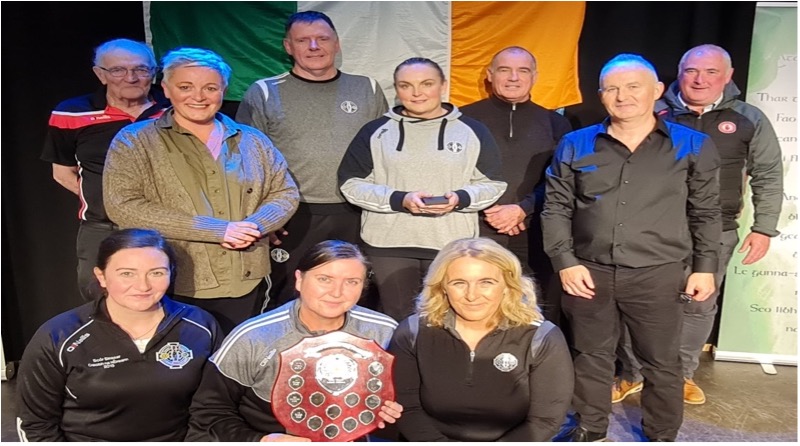 Ceol Uirlise
Naomh Mhuire, Coill an Chlochair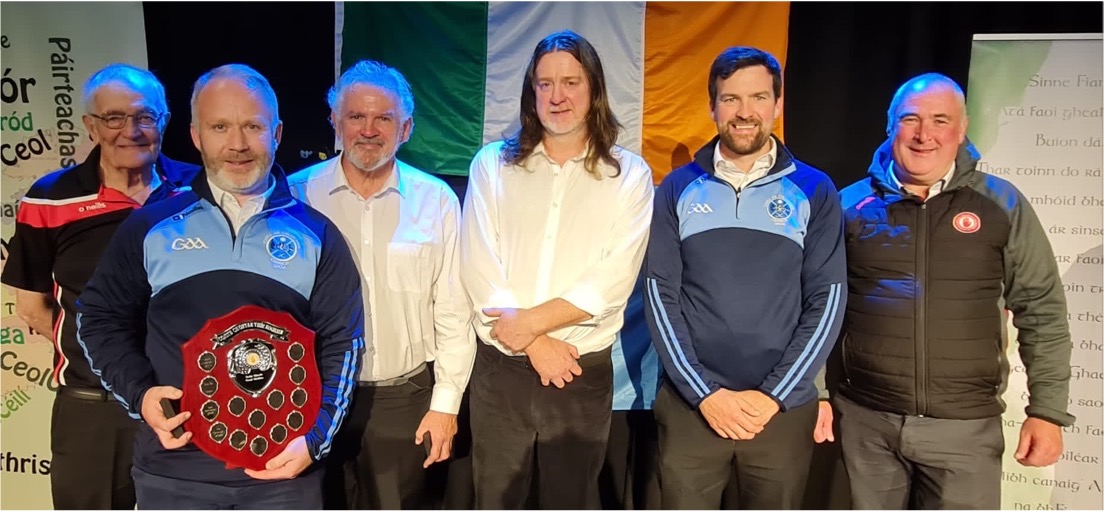 Rince Seit
Naomh Mhuire, Coill an Chlochair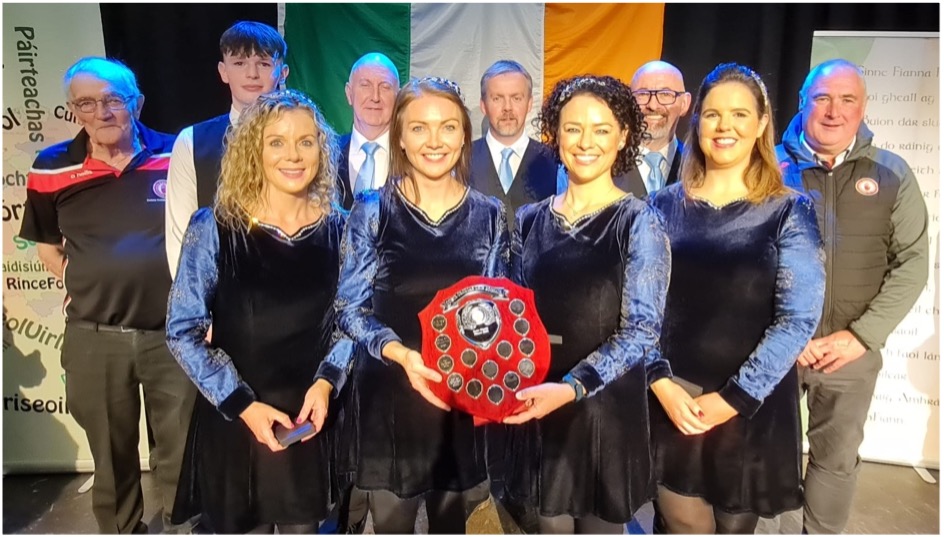 Tráth na gCeisteanna
An Eaglais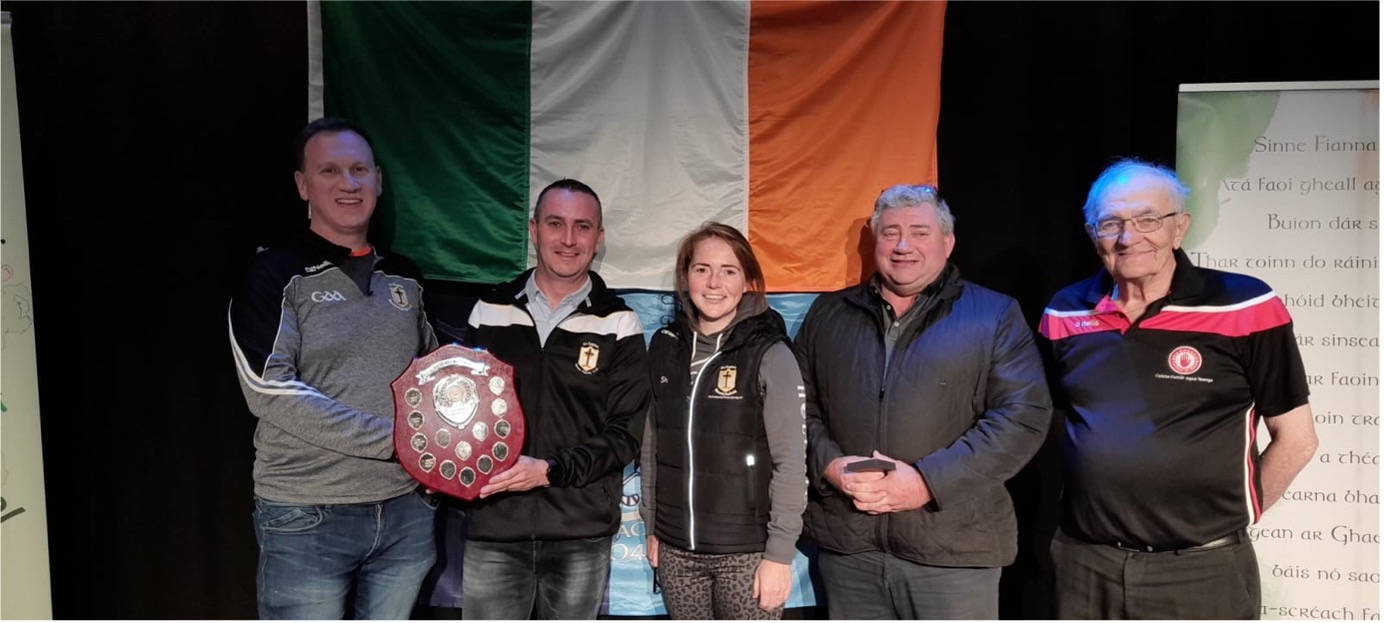 By Rory Cox
Wed 27th Sep