Two of Tyrone and Ireland's best known gaelic footballers have helped launch their club's big gala fundraising night which will take place at Armagh City Hotel next month. The Cavanagh brothers, Colm and Sean, will be among the special guests in attendance at Moy Tír na nÓg's Masquerade Ball and Club Development Prize Draw on Friday 28th October, 2016.
Members of the Moy club have been extremely busy raising much needed funds this year, following two devastating arson attacks at their premises in the past twelve months. The first of the attacks, in September 2015, caused extensive damage to the clubhouse while a second arson attack earlier this year destroyed a newly erected gym at the club grounds.
The response from Moy Gaels and the community at large to those incidents has been admirable to say the least. A large team of willing volunteers have been going door-to-door across Tyrone and neighbouring counties, selling tickets for a £10,000 top prize club development draw. Now, another sub-committee is currently hard at work organising what should be a fantastic gala night.
A semi-formal dress code will be in place for the evening which will open with a drinks reception at 6.45pm, followed by dinner at 7.30pm. Justin McGurk and The Boogie Men will provide the musical entertainment for this strictly all-ticket event, and the winners of the big-money club development prize draw will also be announced.
Individual tickets for the gala night are priced at £50 each. A sizeable number of tables have already been sold for the glittering event, and those who still wish to book tickets should contact Mary Daly on 077 02796008 or any member of the club committee as soon as possible.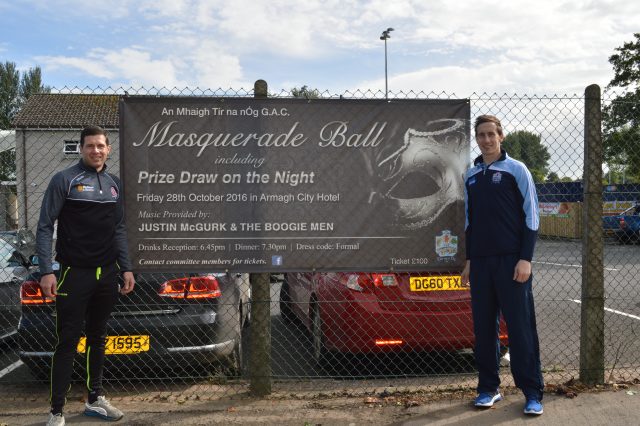 By tyronepro
Sun 25th Sep