It was almost as fast as an episode of 'Supermarket Sweep' for Club Tyrone stalwart and former footballer Patsy Forbes to exceed his target of attracting 100 new members in the latest 'Hunt for 100'campaign.
In something of a coincidence, the latest member to join the club that helps promote GAA within the County is Newell Stores Supermarket Director Colin Conway. He became the 127th member, a figure that also matches the 1.27 Tyrone clocked up against Offaly at the weekend in the All-Ireland Football Qualifiers.
Commenting on the success, Club Tyrone Chairman Hugh McAleer said the response to our 'Hunt for One Hundred' has been inspirational. Hugh continued. "We know times are tough but for 127 Tyrone Gaels to respond to the call within four weeks and sign up for Club Tyrone just sends out a very powerful message. Our players delivered on the pitch on Saturday. Tyrone is continuing to deliver off the pitch as well."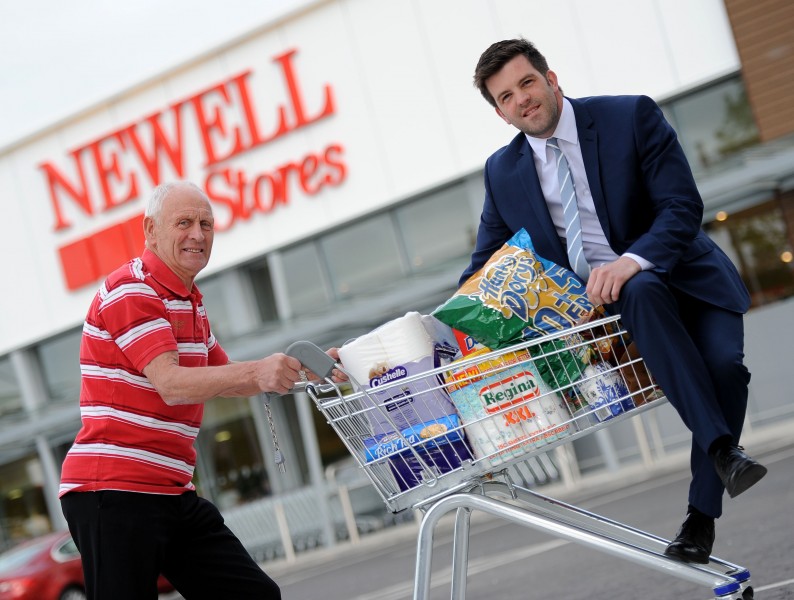 Patsy Forbes delivers Colin Conway from Newell Stores in Coalisland as the 127th member to join Club Tyrone.
By tyronepro
Wed 3rd Jul