Conor Mcelduff has become the first Irish GAA Handballer ever to become the number 1 player in Europe's professional European Wallball Tour (One Wall Handball).
The Cumann Liathróid Láimhe Breacach clubman secured the Spanish Open title last month, claimed runner-up to World no 1Timothy Gonzalez (USA) in the Belgium Open last week and at the weekend went on to claim the 2017 Dutch Open crown.
The Men's Open final win over UK Wallball's Luke Thomson by 21-10 saw the Irish Open & All Ireland Senior Champion move to the Number 1 ranking spot on the european circuit, which encompasses the best players from nine European countries.
McElduff has been the dominant force in Wallball action in Ireland since first winning the Irish Nationals crown in 2014 and of course continues in his build-up towards a possible tilt at the World Championship crown in Minnesota, USA, in August 2018.
"Having missed the latter half of 2016 due to ill health, my goal was ultimately to get back playing this year and attempt to defend my Irish Nationals crown. Winning the Irish Nationals open title in Breaffy back in July was amazing and then of course to win my first ever All Ireland Senior championship title, which was a first for Tyrone too, was the icing on the cake in mid-summer."
"I have enjoyed a great period recently in the sport and winning the likes of the Lough Wallball Showdown before going on to claim highly prestigious titles such as the Spanish and Dutch Open have really marked this down as my best ever year in the sport. I lost out in the Belgium Open Final but that was possibly my biggest test ever in my career so far against the USA and World number 1, Timothy Gonzales. It gave me a good idea of where my game is at though and my big challenge will be the Worlds in 2017. Prior to that I will travel to London for the UK Wallball Nationals in February and then of course the defence of a number of majors in the build-up to August 2018".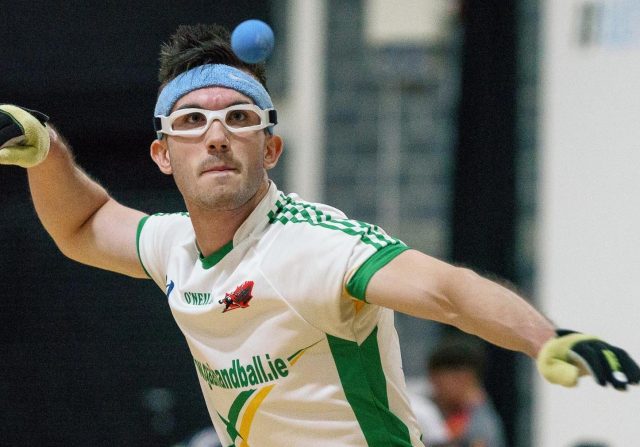 By tyronepro
Thu 23rd Nov