LCC GROUP TYRONE CHAMPIONSHIP Tyrone GAA TV Preview
The first big Championship finals of the season are the highlights of this weekend's gaelic games action in Tyrone.
On Saturday, the Senior Hurling Championship decider sees champions Éire Óg defend their crown against Eoghan Ruadh at O'Neills Healy Park.
The Dungnnon men will be going all out to halt a spell of supremacy by the Carrickmore club, with a thrilling contest in prospect as a great rivalry is renewed.
On Sunday, the footballers of Eskra and Cookstown meet in the Junior Championship final, also at the Omagh venue Throw In 5.30pm.
The Emmets have already secyred promotion by winning the Division Three League, but their management and players have made it clear that they are determined to complete the double.
The Fr Rocks, like their opponents, have vital experience in their side, with a number of players who hve played in all three divisions, and they have their sights set on a return to the Intermediate grade.
Experience will be the dominant theme at Drumlish, Co Longford, on Saturday, when the Tyrone Masters face Dublin in the All-Ireland final. Good Luck to both the Players & Management team.
For those attending this weekend's Tyrone finals, tickets must be pre-purchased online, and for those unable to be there, the games can be viewed live via Tyrone GAA TV's live streaming service. All 4 Games the 2 Hurling Finals & the Two Football matches will be streamed live by Tyrone GAA TV. Tune in and see all the Action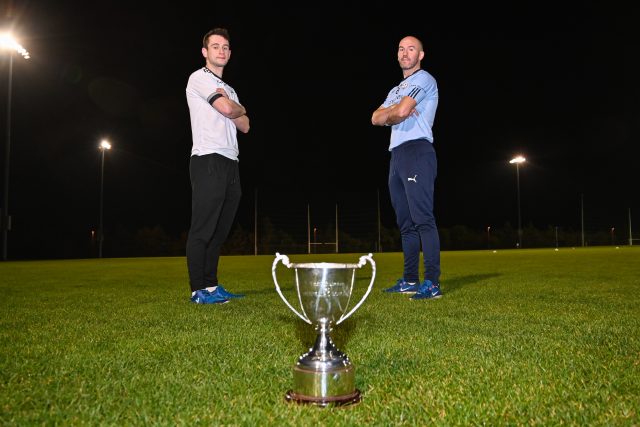 By tyronepro
Wed 3rd Nov