Tyrone GAA to look at the real issues of gambling and other addictions in clubs
Addiction is the main theme of a major seminar to be hosted by the Tír Eoghain GAA Health and Wellbeing Committee later this month.
The event, which takes place in Garvaghey on Wednesday October 26 @ 7pm will provide club officials from throughout the county with essential information on recognising the signs of problem gambling and importantly how to signpost individuals to the appropriate help/support.
Invited speakers from a number of agencies will provide details of services available.
A representative from the Dunlewey Centre will outline the specialist services it provides locally. The centre offers a free and confidential counselling and mentoring programme for those experiencing difficulties with their own, or other people's substance misuse or gambling issues.
Tír Eoghain Children's Officer Adrian Nugent and the GAA's National Health and Wellbeing Committee Cathaoirleah, Ciaran McLaughlin, will also address the event, and those in attendance will have an opportunity to network and to share ideas.
Ciaran McLaughlin said: "The National Health and Well-Being Committee are aware that gambling and other addictions are a growing concern in our communities and one which, inevitably, affects a significant number of GAA players and clubs.
"A number of well-known GAA players have had the courage to speak about their personal struggles in dealing with their gambling problem. We as a GAA family need to be aware of how to identify problem gambling and in encourage those in difficulty to seek assistance."
The seminar will be opened by Tír Eoghain GAA Cathaoirleah Roisin Jordan, who commented: The workshop on the 26th October @ 7pm in Garvaghey will provide important information to clubs/coaches/members on how to identify signs of problem gambling and importantly signpost individuals to the appropriate help/support.  Clubs have been consulted on what health and wellbeing issues they would like support with, addiction was an area they asked for more information/advice on.
"We all have a role to play in this and Tír Eoghain GAA is supporting this work as part of its health and wellbeing work".
To register a place at the workshop email: hwb.tyrone@gaa.ie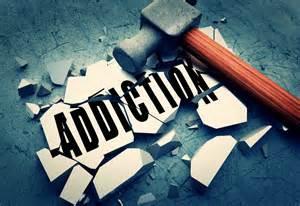 By tyronepro
Mon 24th Oct