A windswept Dunganny County Meath welcomed the Tyrone seniors in their final league match which would determine if they would make the league semi-finals. The match started with a frenzy of scores with Tyrone's Aisling Corr taking an excellent point against the strong breeze. Meath then had a free of their own which levelled the scoreboard. They then got a goal from the resulting puck to take the lead. It was very clear early on that the wind was playing a major part in the game. Maggie Hagan took a point from some superb play as Corr and Niamh Gavin were inch perfect with their passes. Gavin was on form in midfield as she cleared every breaking ball. Emma McAliskey took another score from an Emma McShane burst for space.
The game changed immediately when Meath scored two goals in a minute. The Red hands could not get the ball out their half with the wind playing an even larger part in the game. Gavin and Emma Fitzgerald were solid in the middle of the park but Meath again got a scrappy goal to take them into a commanding lead. The game was edging away from Tyrone as another point for the home side gave them a convincing lead on the twenty minute mark. Tyrone never gave up and McAliskey and Fitzgerald fashioned an excellent goal to calm the nerves before Fitzgerald put McNulty through to score another goal to take all the pressure off. Ciara McGready was reliable in defence as the game was now swinging Tyrone's way. Meath then scored a long range effort to make the half time score Meath 4-3 Tyrone 2-3.
The second half started with another glut of scores but it was Tyrone that had the wind in their favour. Shauna Jordan burst through the Meath defence and scored a sublime goal. Jordan again made her own plays as she made light work of the Meath defence to score another goal almost immediately. The frees were flowing Tyrone's way and McNulty and Corr made light work of the gusty conditions to take their points. Jordan again added another goal as she again left her markers with pace. The scores were free flowing from here on in as Meath were pinned in their own half. Corr added another two points with McAliskey and McNulty also taking their chances. Tyrone made whole sale changes as Catherine Casey, Maebh McHugh, Siobahn Donnelly, Cathy Jordan and Laura Logue all came on to play their part. McNulty added a goal and a point with Aisling Jordan and Gavin rounding up the scores. Meath added a solitary point in the second half to end the game Meath 4-4 Tyrone 6-12
Tyrone will now play Limerick in the semi- final on April 20th.
Tyrone Scorers Shauna Jordan 3-0 Niamh McNulty 2-3 Aisling Corr 0-4 Emma Fitzgerald 1-0 Niamh Gavin 0-2 Emma McAliskey 0-2 Maggie Hagan 0-1 Aisling Jordan 0-1.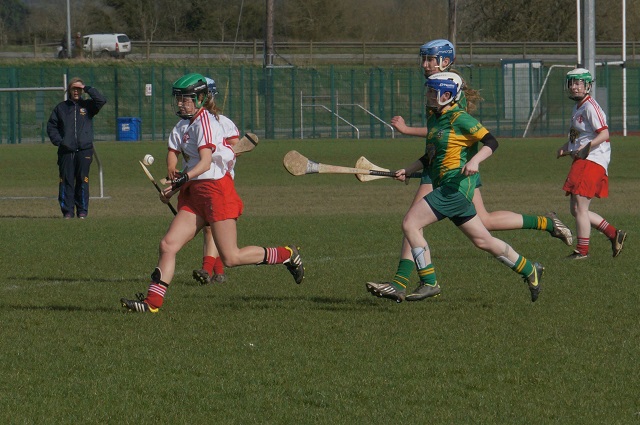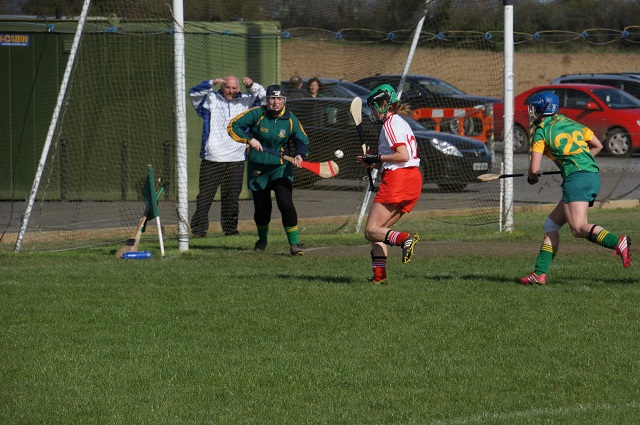 By tyronepro
Mon 7th Apr