Ulster GAA currently use specialised radio equipment for our match officials at all Ulster Championship games. The match officials are extremely content with this system that is presently in use.
Subsequently, Ulster GAA have made a significant investment to provide a full set of the same equipment for each of our nine counties. This specialised equipment for our match officials can now be used at National League and all championship games, at no cost to the counties. It also means that the match officials will be using the same technology at all major games in Ulster.
This equipment was presented to all nine counties referees administrators last night by Ulster GAAA President, Martin McAviney at the Ulster GAA offices in Market Street, Armagh
Ulster GAA President Martin McAviney commented, "This initiative highlights the importance that Ulster GAA places on our match officials. We feel that this equipment will be a welcome addition to our games as it will aid the referees performance and increase the efficiency at which our games are played. We hope that the referees enjoy using this equipment as they continue to control our games with our full support".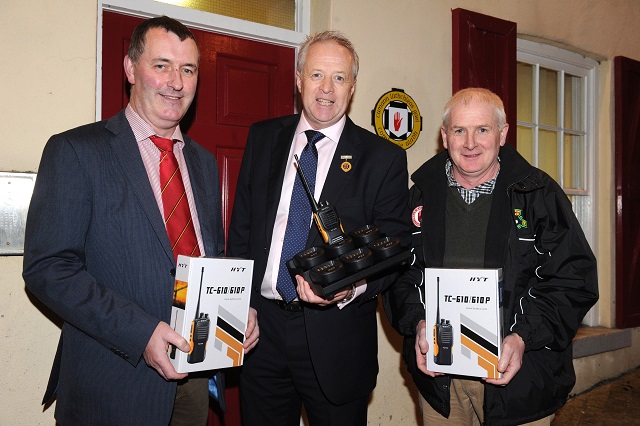 By tyronepro
Thu 6th Nov